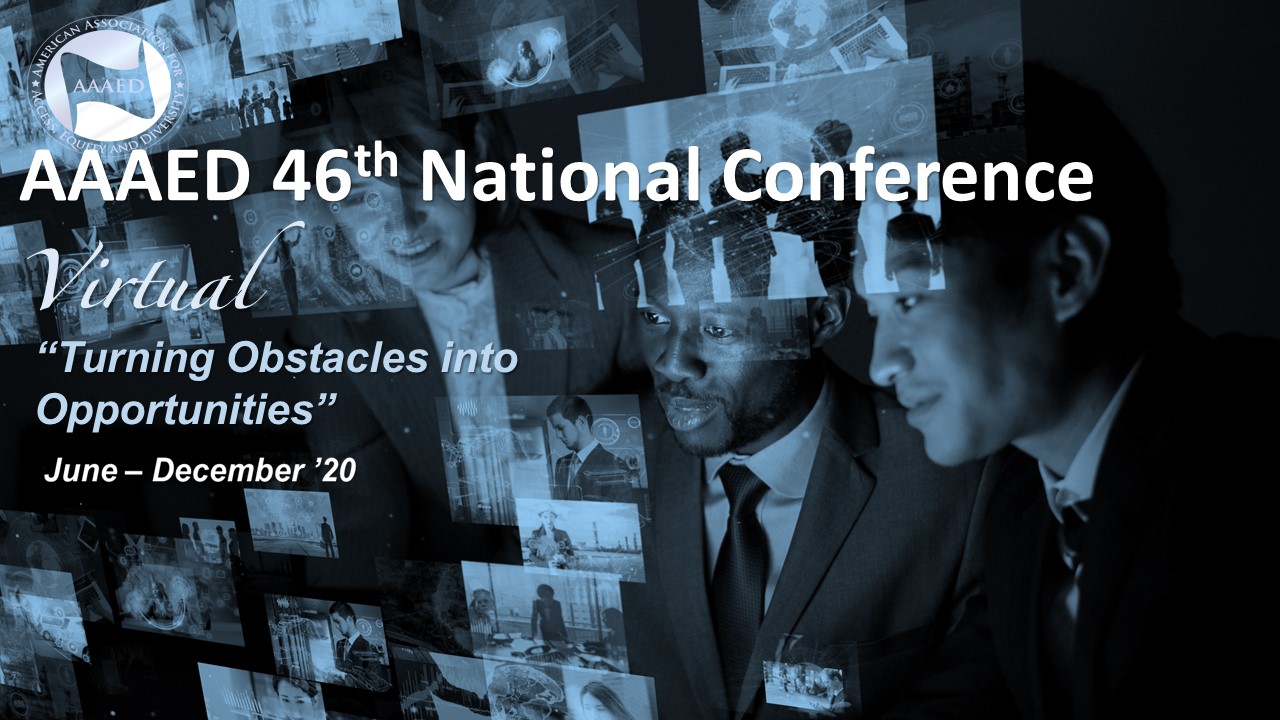 AAAED 46TH NATIONAL CONFERENCE - VIRTUAL
JUNE 23RD – DECEMBER 16TH, 2020
WELCOME TO EQUAL OPPORTUNITY RE-IMAGINED
AAAED 46th National Conference - Virtual Program Book Kickoff Edition
AAAED 46th National Conference - October Edition
PLEASE NOTE: To access each of the virtual sessions you will receive a notice from GoToTraining along with the link for login. If you do not receive a notice about an upcoming session, please contact AAAED at: execdir@aaaed.org or aaaaexecdir@gmail.com. The October 7th Conference will be produced by Matchbox Virtual Media and you will receive login information from Matchbox.
The year 2020 marks the 46th Anniversary of the American Association for Access, Equity and Diversity (AAAED), formerly the American Association for Affirmative Action. It is also the 30th Anniversary of the Americans with Disabilities Act (ADA). The theme of the AAAED National Conference this year is "Turning Obstacles into Opportunities." In view of the challenges the world faces, with an unprecedented pandemic and health crisis, the AAAED conference theme could not be more appropriate. Like other associations, AAAED was faced with having to cancel its annual conference or convert it to a virtual event. We have chosen to turn this obstacle to an online opportunity. Moreover, we are learning to embrace the technology of today and promote our mission of access, equity and diversity in a virtual environment.
We recently launched PDTI Virtual, our Professional Development and Training Institute (PDTI) program, and are now launching a virtual conference. The virtual conference agenda contains many of the programs from the in-person event, but it will be offered in three parts and a longer time frame. First, the conference will begin in June as a Kickoff Summit with some of the keynote speakers previously scheduled, and will continue throughout the summer as separate Virtual Sessions, masterclasses and "Deeper Dives." In October, we will host a virtual conference, including some of the keynoters who were scheduled to speak in Washington, DC, and will continue through December with the conference workshops converted to Virtual Sessions.
Conference attendees have the option of purchasing the entire six-month Conference Package, including the June Virtual Summit and October Virtual Conference, or may choose the events a la carte, including each of the Virtual Sessions, masterclasses or deeper dives.
We hope you will enjoy the new 21st Century format. For AAAED, this is equal opportunity re-imagined for the 21st Century. It is also turning a daunting obstacle into a wondrous opportunity to learn and share in a virtual space.
Thank you for your support of AAAED! We look forward to "seeing" you at the Conference!
Music produced for the AAAED Virtual Conference "We Got This," by Jeannie Cheatham and Sipho Kunene; and "1898 Hymn" by Michael Cox - dedicated to his grandmother, the late Janie Sanmann, published in the CD "Abstractions, Dedications & Red Dirt."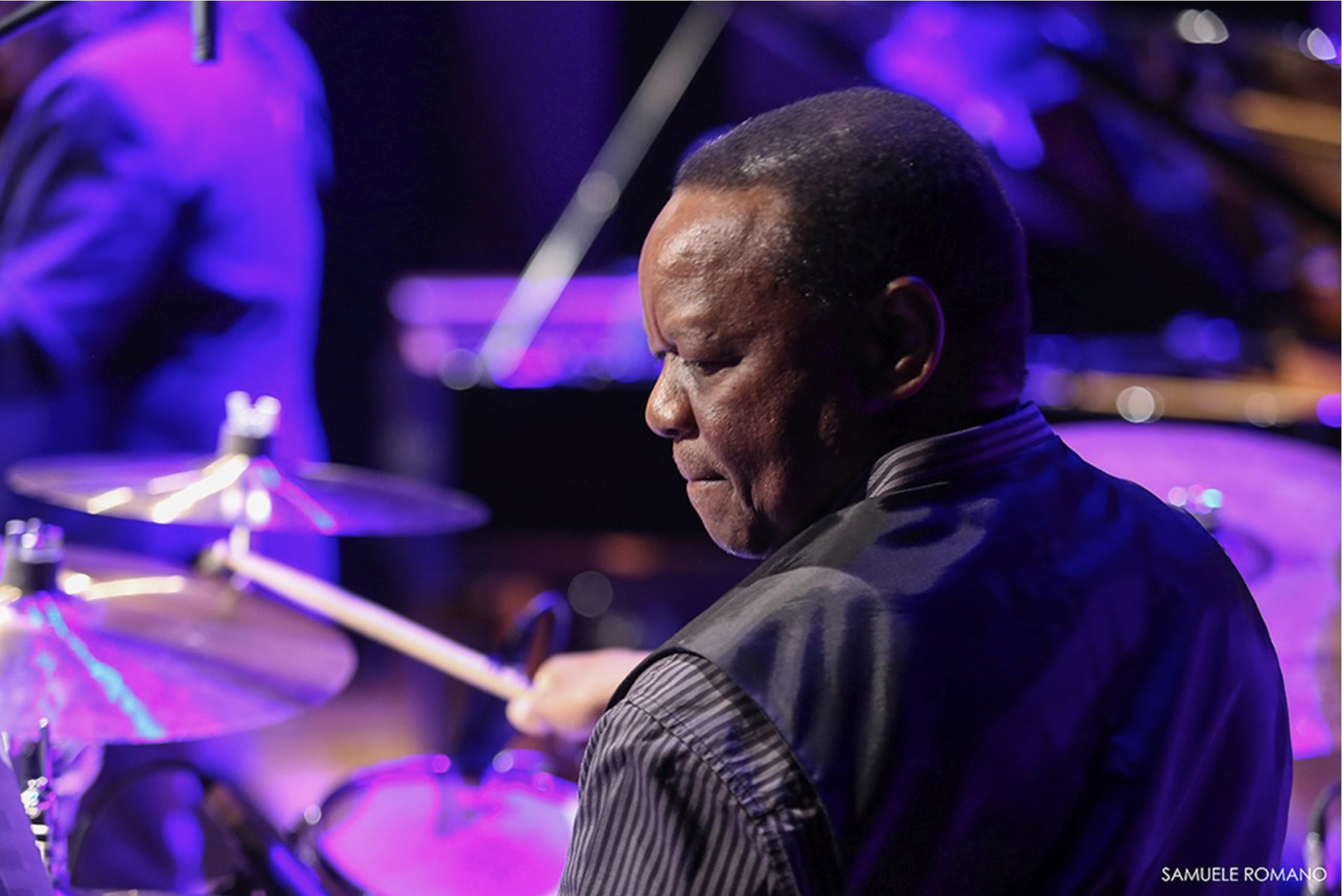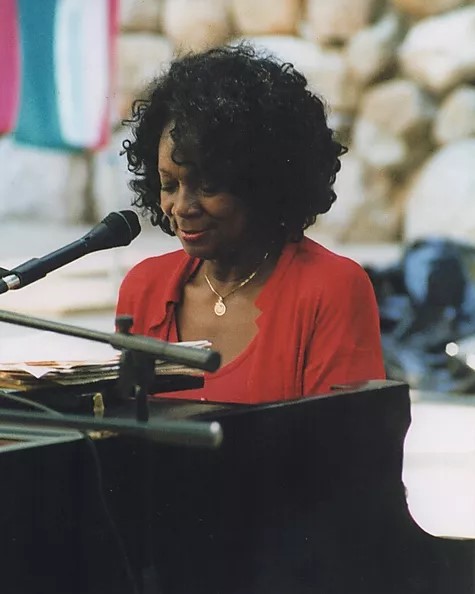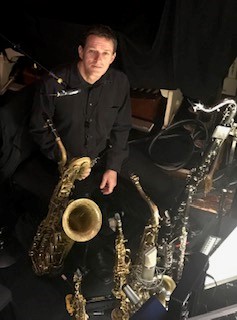 CONFERENCE AGENDA
AAAED VIRTUAL SUMMIT "KICKOFF"
11:00 am – 2:00 pm ET
June 23, 2020
Welcome: Richard Anthony Baker, President, AAAED
Keynote Address: Mickey Silberman, Esq., Silberman Law PC
Plenary One:
"ADA Thirtieth Anniversary: Celebration and Challenges"
Katherine McCary, Disability: IN
Chris Worth, Its Worth Organizing
Andrea Hall, General Dynamics
Margaret Whetzel, Job Accommodation Network
Matt Glowacki, Civility Speaker
Zakiya Mabery, B. Global Diversity & Inclusion Strategic Planning, LLC
Plenary Two:
"The Internet and Beyond: Federal Intervention and the Future of Work"
Romella Janene El Kharzazi, Ph.D., B.A., SHRM-SCP, EEOC
Jennifer Crane, Ph.D., DOJ
Kristen Monaco, Ph.D., BLS
Bret T. Phillips, Ph.D., OFCCP
Kristin Sandusky, Ph.D., Census Bureau
AAAED VIRTUAL CONFERENCE 2020
WEDNESDAY, OCTOBER 7, 2020 - THURSDAY, OCTOBER 8, 2020
WEDNESDAY, OCTOBER 7, 2020
10:00 am – 4:15 pm ET
Welcome and Opening Session
Dr. Richard Anthony Baker, AAAED President
Shirley J. Wilcher, AAAED Executive Director
Rosemary Cox, AAAED Awards Chair
Janet Dhillon, Chair, U.S. Equal Employment Opportunity Commission
Gregory Chambers, AAAED Conference Chair, Moderator
Monique Lanaux, PepsiCo
James Gravgaard, PepsiCo
Margo Foreman, AAAED Board, Moderator
Artificial Intelligence has Landed in HR: The Legal Landscape and Risk Mitigation Strategies for Hiring in the Digital Age
Michelle Duncan, Esq., Jackson Lewis, P.C.
Dean Sparlin, Esq., AAAED Board, Moderator
Afternoon Conference Workshops
Keynote : OFCCP Leadership
Robert Gaglione, OFCCP Deputy Director
Patricia J. Davidson, OFCCP Deputy Director
Marcus Stergio, OFCCP Ombud
David Cohen, DCI Consulting, Inc., Moderator
Update on OFCCP Policies and Compliance Initiatives
Diana S. Sen, Northeast Regional Director
Michele Hodge, Mid-Atlantic Regional Director
Sam Maiden, Southeast Regional Director
Carmen Navarro, Midwest Regional Director
Melissa L. Speer, Southwest and Rocky Mountain Regional Director
Jane Suhr, Pacific Regional Director
OFCCP Regional Directors
Sandra K. Hueneman, AAAED Board, Moderator
The Complexities of Addressing Issues of Free Speech and Bias post-George Floyd
Margo Foreman, Iowa State University, LEAD Fund Board
LEAD Fund Panel
Margo Foreman, Iowa State University, LEAD Fund Board
Cheri Burgess, Princeton University
Sam Starks, University of Pennsylvania
Jerry Knighton, Clemson University
Scott Jaschik, Editor, Inside Higher Ed, Moderator
Inclusive Apprenticeship and Equal Access for All: Celebrating 30 Years of the Americans with Disabilities Act, DOL Staff:
Carolyn Jones, Office of Disability Employment Policy
Scott Michael Robertson, Office of Disability Employment Policy
Gabrielle Aponte Henkel, Office of Apprenticeship
Angela McDaniel, Office of Apprenticeship
Sharron G. Gatling, AAAED Board, Moderator
THURSDAY, OCTOBER 8, 2020
10:00 am – 12:40 pm ET
Title IX Panel: The New Regulations on Title IX and Sexual Harassment: Steps Towards the New Compliance Standards
Alesia Smith, Clemson University
Christopher Jones, University of Redlands
Olabisi Okubadejo, Georgetown University
Alex Baldino, J.D., Portland Community College
Willette S. Burnham-Williams, Ph.D., Medical University of South Carolina
Vicky Kulicke, University of Toledo
Richard Anthony Baker, AAAED President, Moderator
AAAED Annual Awards Ceremony
For more information about the Awards honorees, please click here.
Rosemary Cox, AAAED Awards Chair
President's Awards
Drum Major for Justice Award
Arthur Fletcher Lifetime Achievement Award
Rosa Parks Award
Cesar Estrada Chavez Award
Edward M. Kennedy Community Service Award
Roosevelt Thomas Champion of Diversity Award
Emerging Leader Award
Special Appreciation Award
In Memoriam: Elijah Cummings, et al., John Conyers, John Lewis, CT Vivian, Charles Evers, et al.
Adjournment and Closing, Richard Anthony Baker, President
SUMMIT MASTERCLASSES, DEEPER DIVES AND VIRTUAL SESSIONS
June 30 – December 16, 2020
(All Virtual Sessions begin at 2:00 pm ET; Masterclasses and Deeper Dives are 90 minutes' long and are two-day sessions)
MasterClasses and Deeper Dives
June 30 and July 2 Masterclass
"Leveraging your Affirmative Action Program as a Strategic Tool to 'Move the Needle' on Diversity & Inclusion While Enhancing Legal Compliance"
Mickey Silberman, Esq., Silberman Law, P.C.
Sponsored by Manchester Consultants
July 7 and July 9 Masterclass
"Conducting Pay Equity Analyses: The Essentials"
Michael G. Aamodt, Ph.D., DCI Consulting
David Cohen, DCI Consulting
Michelle Duncan, Esq., Jackson Lewis, P.C.
July 14 and July 16 "Deeper Dive"
"Turning Mountains into Molehills: Analyzing Compensation"
Sponsored by Biddle Consulting Group
Dr. Robert (Bob) LaJeunesse, Acting Director of Enforcement, OFCCP
Edo Navot, Labor Economist, OFCCP
Daniel Kuang, Vice President, Biddle Consulting Group
Moderator: Marilynn Schuyler, Esq., Schuyler Affirmative Action Practice
July 21 and July 23 "Deeper Dive"
"Designing and Executing a Climate Study with a Focus on Diversity and Inclusion"
Patrick McNiel, Ph.D., Affirmity
Julia Méndez Achée, SHRM-CP, CDP, CDR, PHR, CAAP, CELS, Affirmity
Virtual Sessions
June 25 Virtual Session #1
The EEO Laws in the Time of COVID-19
Carol Miaskoff, Associate Legal Counsel, EEOC
Sponsored by Schuyler Affirmative Action Practice
July 1 Virtual Session #2
"FACTUALITY the Game: A Crash Course on Structural Inequality in America"
Natalie Gillard, Creator & Facilitator, FACTUALITY, LLC
July 28th Virtual Session (NEW!)
OFCCP Accomplishments and New Policies
OFCCP Director Craig Leen
The Virtual Session is open to AAAED members, conference registrants and the general public. The GoToTraining platform will be used. There is no charge for this event. Click here to register.
August 4 Virtual Session #3
"Healing Our Divided Society: Turning Obstacles into Opportunities Fifty Years Later"
Alan Curtis, Ph.D.
Gregory D. Squires, Ph.D.
Sponsored by Georgia State University
August 6 Virtual Session #4
An All-Female Pay Panel: "'Women-splaining' Pay Equity"
Elizabeth Bradley, Esq.,
Joanna Colosimo, M.A., SHRM-SCP
Lisa Harpe, Ph.D.
August 18 Virtual Session #5
"Tips and Tricks for Navigating the Road to Affirmative Action Compliance"
Julia Méndez Achée, SHRM-CP, CDP, CDR, PHR, CAAP, CELS, Affirmity
Jaden Hyde
August 19 Virtual Session #6
"AAP Development and Implementation Must-Knows and Must-Haves: Data Accuracy is Only Half the Battle"
Marife Ramos, PHR, SHRM-CP
Heather Sakamoto
September 16 Virtual Session #7
"TAG – You're It! What OFCCP's Technical Assistance Guide for Educational Institutions Clarifies (and What It Doesn't)"
Marilynn Schuyler, Esq., Schuyler Law
Stacey A. Bastone, Esq., Jackson Lewis PC
Christopher Patrick, Esq., Jackson Lewis PC
September 29 Virtual Session #8
"Functional AAPs – Should We Seek Them and How Should We Organize Them"
Joshua S. Roffman, Roffman Horvitz, PLC
Alissa A. Horvitz, Roffman Horvitz, PLC
October 22 Virtual Session #9
"Engaging Employees to Measure Success: Innovative Approaches to Encouraging Self-Identification"
Ellice Switzer, EARN
Wendy Strobel Gower, EARN
Michael Murray, ODEP
Sponsored by Gaucher Associates, Inc.
November 3 Virtual Session #11
"The Intersection between Title IX Compliance and Prevention Education"
Vicky Kulicke, CAAP, University of Toledo
Lindsay A. Tuttle, University of Toledo
November 4 Virtual Session #12
"Workplace Accommodations: Etiquette & Enlightened Sensitivity"
Tracey Hamilton, Temple University
Janet D. Fiore, CEO, the Sierra Group
November 9 Virtual Session #10
"Faculty Recruiting for Excellence and Diversity"
Inderdeep Chatrath, Ph.D.
Former Assistant Vice President of Equal Opportunity & Affirmative Action Programs
Office for Institutional Equity, Duke University and Duke Health
Presenter: Marilynn Schuyler, Schuyler Affirmative Action Practice
November 18 Virtual Session #13
"Behind the Scenes: Best Practices and Lessons Learned for Managing Your Organization During an Agency Review"
Cheri Burgess, Princeton University
Sam Starks, University of Pennsylvania
December 2 Virtual Session #14
"Impacting Perceptions: Evolving Views of Social Identities to Promote Equity and Inclusion"
Hailima Yates, CEO/Founder, Luv Mrk
December 10 Virtual Session #15
"What EEOC and OFCCP Trends Tell us About Compliance Readiness"
Sandra Hueneman, Sr. CAAP, President, Manchester Consultants & AAAED Treasurer
December 16 Virtual Session #16
"Strategic Planning for EO/AA Complaint Investigations"
Joyce Pratt, T&J Associates of New Jersey LLC