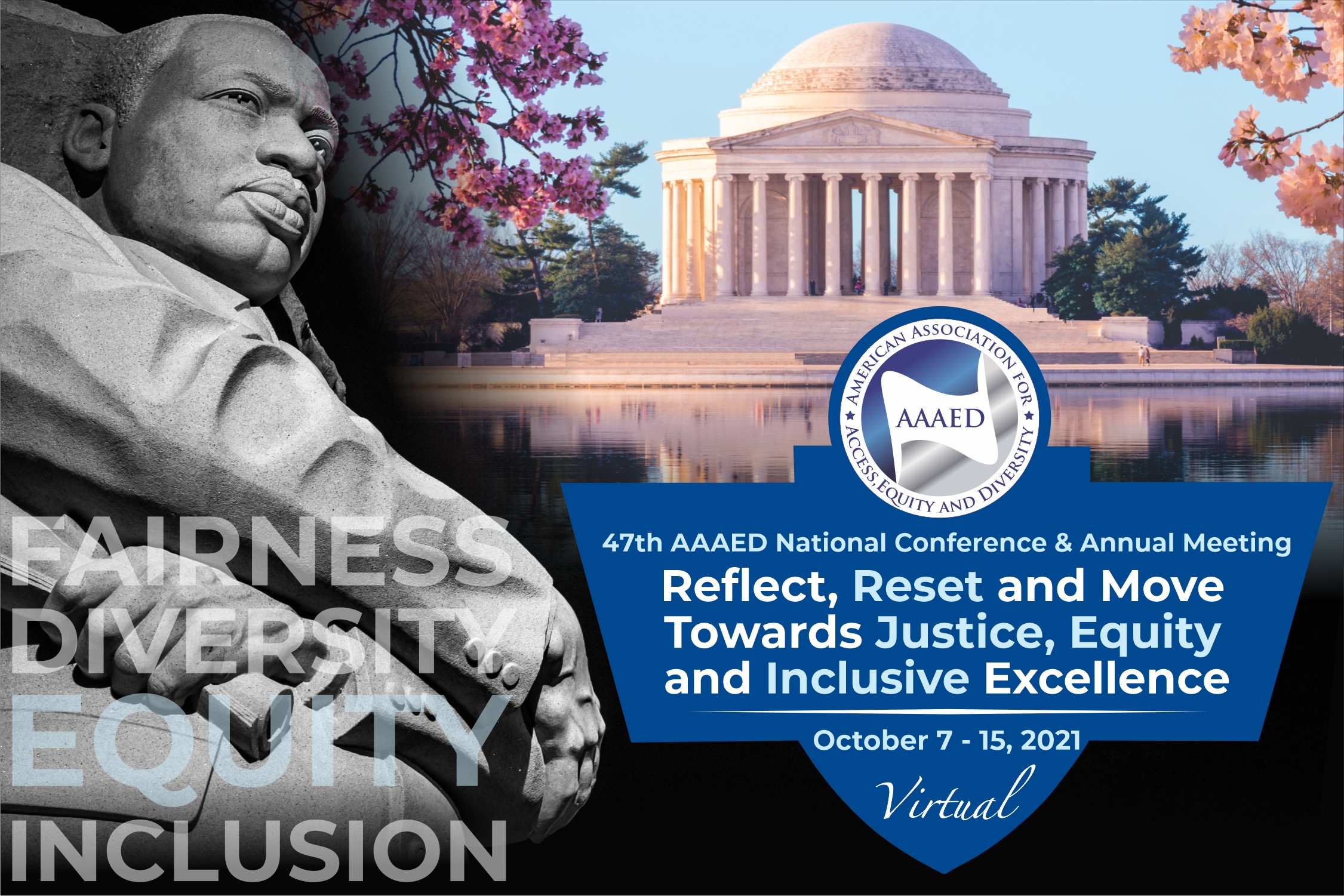 AAAED 47th National Conference and Awards Ceremony
October 7 – 15, 2021
EVENTS DEDICATED TO SELF-DEVELOPMENT
OCTOBER 7 – 8, 2021
PLEASE NOTE: Once you register for the Conference Package or the Self-Development sessions, you will receive a link for the Zoom Meeting. If you do not receive the link, please contact AAAED at execdir@aaaed.org. Zoom will be used on October 7 – 8, and 11 – 12, 2021..
The Main Conference, October 13 – 15, 2021, will be produced by Matchbox Virtual Media and you will receive separate login information from Matchbox.
NOTE: you must register by November 1st to be added to the virtual career fair registration.
AAAED 47th National Conference Career Fair October 9, 2021. This Career fair is an excellent opportunity for job seekers to meet and interview with corporations and institutions in need of employees. No Fee for Job Seekers! For more information about the Career Fair, click here.
CONFERENCE RATES
CONFERENCE EVENT

AAAED Annual Membership Business Meeting – June 23, 2021

AAAED MEMBER

No Charge

AAAED NONMEMBER

No Charge

Virtual Conference Registration Package: All – inclusive. Includes Annual Business Meeting, June 23, 2021, October Conference, all conference Virtual Sessions (Workshops, Master Classes and Deeper Dives), the Self Development Day programs (October 7 – 8, 2021), Preconference, Main Conference and Annual Awards Ceremony, October 11 – 15, 2021.

The October 9th Career Fair is free to job seekers; employers pay a registration fee

$399

$599

Retiree

Student Rates**

(All-Inclusive)

$149

$50

$149

$50

Self-Development Days, October 7 – 8, 2021

(For those not registering for the entire conference package.)

$118

$118

Awards Guest

(Award recipients may have up to three guests without charge)

$60

$60

Frequent Attendee (Loyalty) Discounts

$50 off each registration if the registrant attended the AAAED 46th National Conference and Annual Meeting in 2020 (registration verified).

CODE: Loyalty

Group Discounts

$50 off each registration for a group of two or more individuals from the same company, institution, organization or agency.

$50 off each registration for a group of two or more individuals from the same company, institution, organization or agency.

Speakers

No fee if attending on the day of the speaking engagement; One-half off the Virtual Package if attending days of the October Conference. CODE: SPEAKER (subject to verification)

News Media: No charge but must register. Also Contact: execdir@aaaed.org for questions and interviews.

Full conference: $199.50

Full conference $199.50
** To receive the Student/Retiree Rate, students must be registered as a full-time, undergraduate or graduate student at an educational institution; or a current Retiree Member of AAAED. To join AAAED, go to: https://www.aaaed.org/aaaed/Join_Us.asp
Webinars, Deeper Dives, Masterclasses and other conference events will be submitted for HRCI and SHRM credit.
Terms and Conditions
Substitutions of registrants for the Conference may be made at any time, but must be made in writing and submitted to AAAED. However, ONLY THE ATTENDEE will receive course credit for Conference programs.
Accommodations:
For questions about accessibility or to request accommodations please contact the AAAED Conference Planning Committee program2021@aaaed.org or execdir@aaaed.org, Tel: 202-349-9855. Two weeks advance notice of need for accommodations is requested.
Cancellation Policy:
ALL Conference cancellations made by the attendee are subject to a 30% service charge and must be received in writing no later than 21 business days prior to the event. Registrants who do not cancel in writing prior to 21 days before the event will forfeit the entire fee. Cancellations received within 21 business days of the Conference will not be eligible for a refund.
AAAED Photographs or Recordings Implied Consent
All of the events of the AAAED conference may be photographed, audiotaped, video graphed or otherwise recorded for the benefit of the association and of attendees seeking to subsequently access the conference events on demand. By participating in the conference as an attendee, sponsor, exhibitor or speaker you have consented to have your work, image or presence recorded.
AAAED Events Anti-Harassment Policy:
As an association of equal opportunity and diversity professionals, the American Association for Access, Equity and Diversity ("AAAED") is dedicated to providing a safe and welcoming, harassment-free experience for all participants at AAAED events. AAAED seeks to provide a conference or training environment that fosters courtesy and mutual respect and in which attendees may learn, network and enjoy the company of colleagues in a professional atmosphere. AAAED does not tolerate harassment of attendees in any form. Violators of this Events Anti-Harassment Policy may be expelled from the event (forfeiting any paid registration fees) and barred from future events at the discretion of the AAAED event organizers, board members and/or staff.
Cancellation by AAAED: Travel Expenses and other Liabilities:
AAAED will make a reasonable effort to inform participants if there is insufficient registration for each class and the class will have to be cancelled. In no event will AAAED be liable for fees or expenses incurred if the course is cancelled for insufficient registration or any event that is beyond the control of the association, including faculty or facility cancellation, acts of God, epidemics; technical failures, including Internet, WiFi and software disruptions; and political and natural force majeure events. If practicable, AAAED will make every effort to reschedule the class or event and reserves the right to offer the alternative as either a classroom or virtual training program and apply the fees previously paid thereto.
Upcoming Speakers & Featured Band: Sweet Baby Blues Band- Jeannie Cheatham and Sipho Kunene
Jamal Watson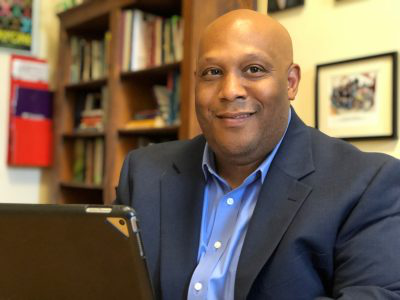 Jenny R Yang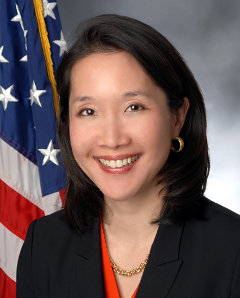 Jocelyn Samuels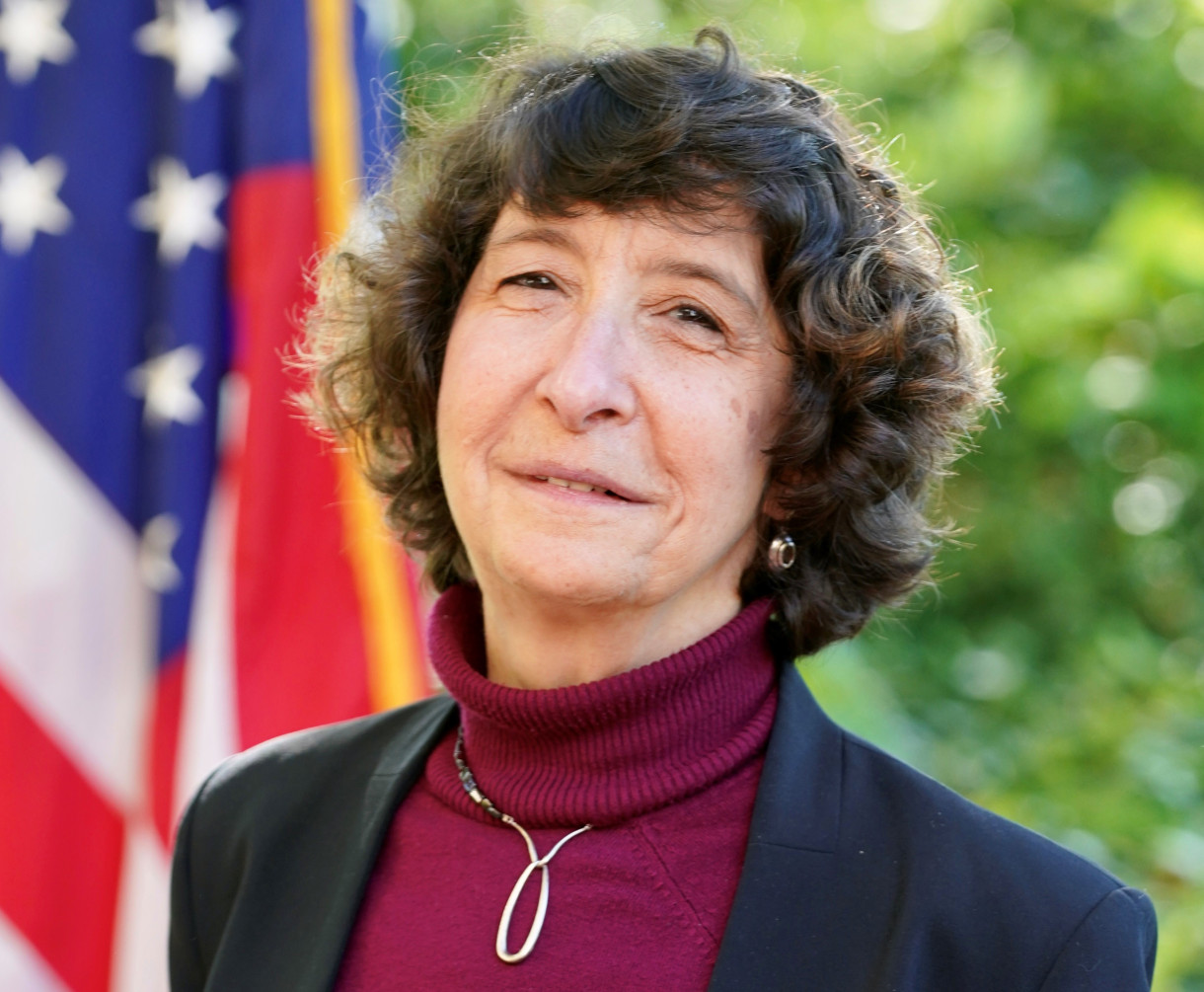 Suzanne Goldberg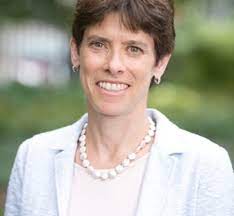 Sipho Kunene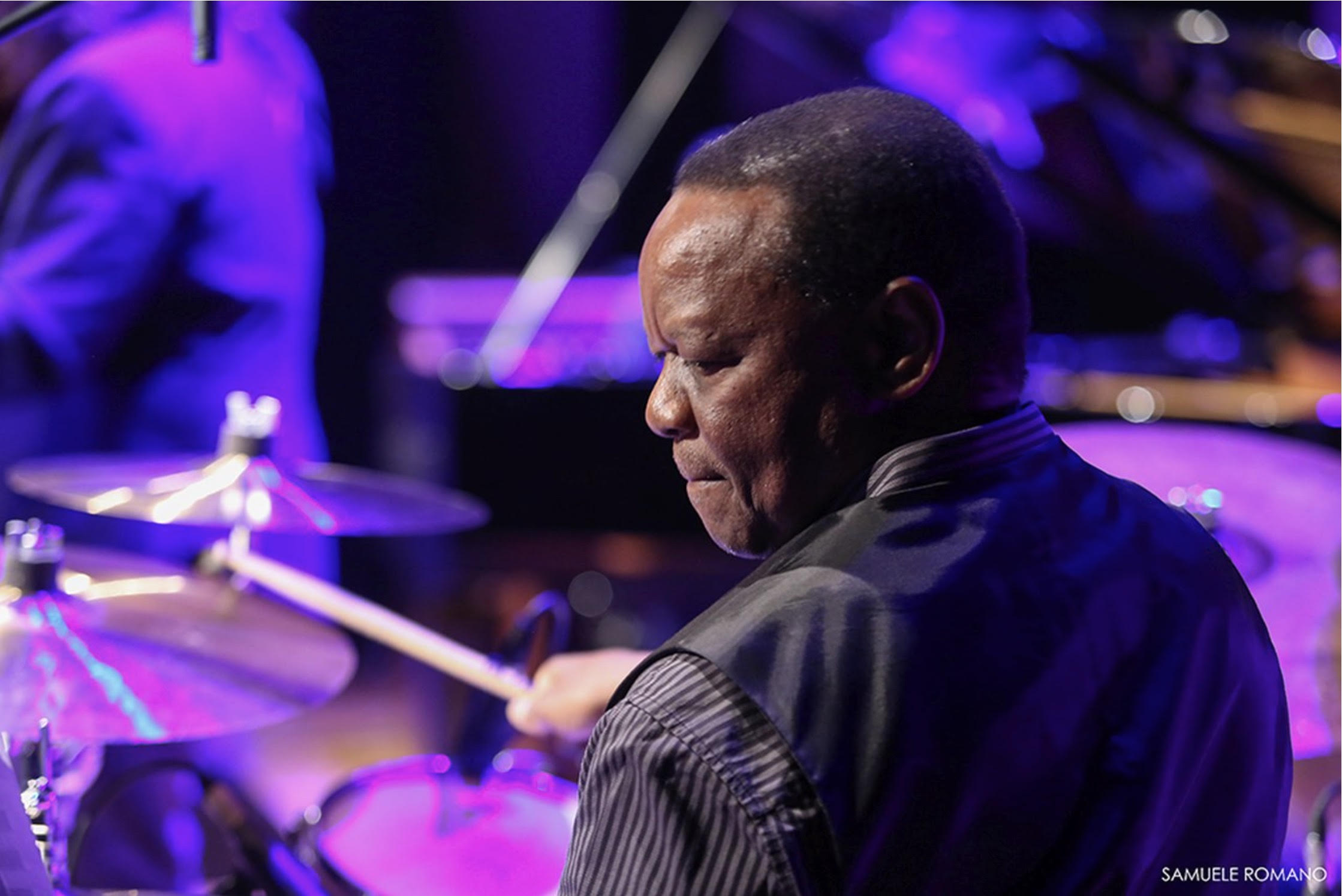 Sweet Baby Blues Band