AAAED Professional Development & Training Institute (PDTI):
CAAP AND SR. CAAP CREDENTIALS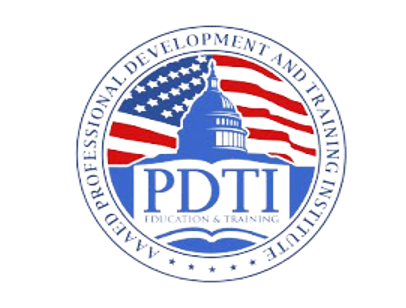 CERTIFIED AFFIRMATIVE ACTION PROFESIONAL (CAAP) - VIRTUAL
The Certified Affirmative Action Professional (CAAP) is a program that introduces the fundamental responsibilities of Equal Employment Opportunity (EEO) and Affirmative Action Professionals. It provides 48 hours of instruction in three substantive areas: Equal Employment Opportunity and Affirmative Action Law; Developing and Implementing an Affirmative Action Program; and Complaint Processing, Counseling and Resolution.
Who Should Enroll? The CAAP Program is open to all applicants and is beginner friendly. For those who wish to learn the fundamentals of equal opportunity laws and policies, EO and Affirmative Action practitioners, Diversity and Inclusion staff, Human Resources generalists, administrators and talent managers, Labor and Employment lawyers, consultants, investigators, and EEO counselors.
In order to earn the CAAP credential, participants must successfully complete three 16-hour core courses. The program is offered three times a year (CAAP One, CAAP Two, CAAP Three).
Required CAAP Courses (48 Hrs. Total):
Equal Employment Opportunity and Affirmative Action Law (16 Hrs.)

Complaint Processing, Counseling and Resolution (16 Hrs.)

Developing and Implementing an Affirmative Action Program (16 Hrs.)
SR. AFFIRMATIVE ACTION AND EEO PROFESSIONALS (SR. CAAEP)
*This program is under review.
Sr. Affirmative Action and EEO Professionals is offered to seasoned practitioners who have ten or more years of experience, not only in developing and implementing affirmative action programs, but also being engaged in the broader scope of equal opportunity and related compliance activities. These individuals are seeking a credential that attests to their advanced level of expertise and accomplishment.
This is an intensive, sixteen-hour program that reviews and expands upon the knowledge gained over ten or more years. The emphasis of this program is to update one's professional knowledge, review important concepts, and build on the skills necessary to advance to the next level.
To obtain this credential, candidates must:
1) submit information attesting to their experience as senior AA/EEO practitioners (curriculum vitae or resume and a questionnaire) to a Senior CAAEP Review Committee for approval.
2) once approved, successfully complete the training program.
3) obtain an 80% or higher pass rate on an examination that assesses what they have learned from the training.
General Qualifications for Admission:
Knowledge of Equal Opportunity Laws

Internal Investigations and Audits

Managing Affirmative Action Programs

Complaint Processing, Counseling and Resolution

Diversity and Inclusion; Implicit Bias

Making the Business Case

Other "Intangibles"
Full Description of Qualifications for Admission P8-9
CAAP AND SR. CAAEP RECERTIFICATION
In order to maintain a valid CAAP or Sr. CAAEP credential, AAAED requires certified CAAP and Sr. CAAEP professionals to recertify their credential every three years through continuing education activities, professional association involvement, or both.
*Recertification for the CAAP credential takes effect beginning October 1, 2012. Thus, individuals who earned the credential or who earned the CAAP credential at the PDTI training sites in March 2012 (Tampa) and July 2012 (Chicago) will not be subject to the recertification requirement to maintain their CAAP credential.
REQUIREMENTS FOR RECERTIFICATION
Professionals are required to accumulate 36 hours of activities in one or more of the following areas: continuing education, instruction, leadership, and professional membership.
AAAED Membership Maintenance and Conference Attendance: While certified, candidates must be members of AAAED and are expected to attend the AAAED National Conference during the years in which they seek certification.
AAAED Program Percentage: At least 50 percent of the total credits must be attained through AAAED programs including the National Conference and the Professional Development and Training Institute.
AAAED PDTI has adopted a self-report model for its recertification program,meaning Professionals must keep track of their activities and report those activities to AAAED, along with payment of a recertification fee of $150.
Continuing Education Credits (All 36 Hrs. may be achieved in this category) Professionals may gain recertification credits for educational activities related to equal employment opportunity, affirmative action or diversity. Credit is awarded on an hour-for-hour basis (excluding meals and breaks) for conferences, PDTI classroom training, seminars, workshops, symposiums, and online training (videoconferences, webinars, and podcasts). Only ten percent of the credits may be earned at an institution outside of AAAED. For courses at an accredited college or university, a one-semester credit course (15 weeks) equals 15 recertification credit hours, one quarter credit course (12 weeks) equals 12 recertification credit hours, and one audited college course equals 10 recertification hours. No credit will be awarded for general sessions at conferences or for attendance at meetings of professional associations outside of AAAED.
Instruction (15 hour credit maximum permitted in this category) Professionals may earn recertification credits for serving as an instructor of a course, workshop, seminar or conference session (excluding presentations within your own organization). Professionals may receive credit only for the first presentation. Instructors earn 1.5 credit hours for every hour of the presentation to take into account preparation time. For example, a two-hour presentation is awarded 3 credit hours toward recertification.
Leadership (10 hour credit maximum permitted in this category) Credit may be earned for leadership activities in AAAED or an AA/EEO/Diversity-related association or for community volunteer work in which a professional uses his/her EEO/AA/Diversity expertise. Only 10 percent of the credits earned may come from organizations outside AAAED.
Professional Membership (8 hour credit maximum permitted in this category) A professional may earn recertification credit for being a member of AAAED or a national organization that promotes equal employment opportunity, access and diversity; an EEO/AA/diversity-related organization, or a regional/area affiliate of a national organization. A professional who is an AAAED member may earn 2 hours per year toward recertification. Professional membership in a non-AAAED organization earns one hour per year toward recertification, provided the professional is an AAAED member.
To apply for CAAP or Sr. CAAEP Recertification, submit the Recertification Form with a payment of $150.00 to: AAAED, 1701 Pennsylvania Avenue, NW, Suite 200, Washington, DC 20006.Click herefor a copy of the Recertification Form.
For more information please contact the AAAED National Office at 202-349-9855 or email at pdti@aaaed.org.