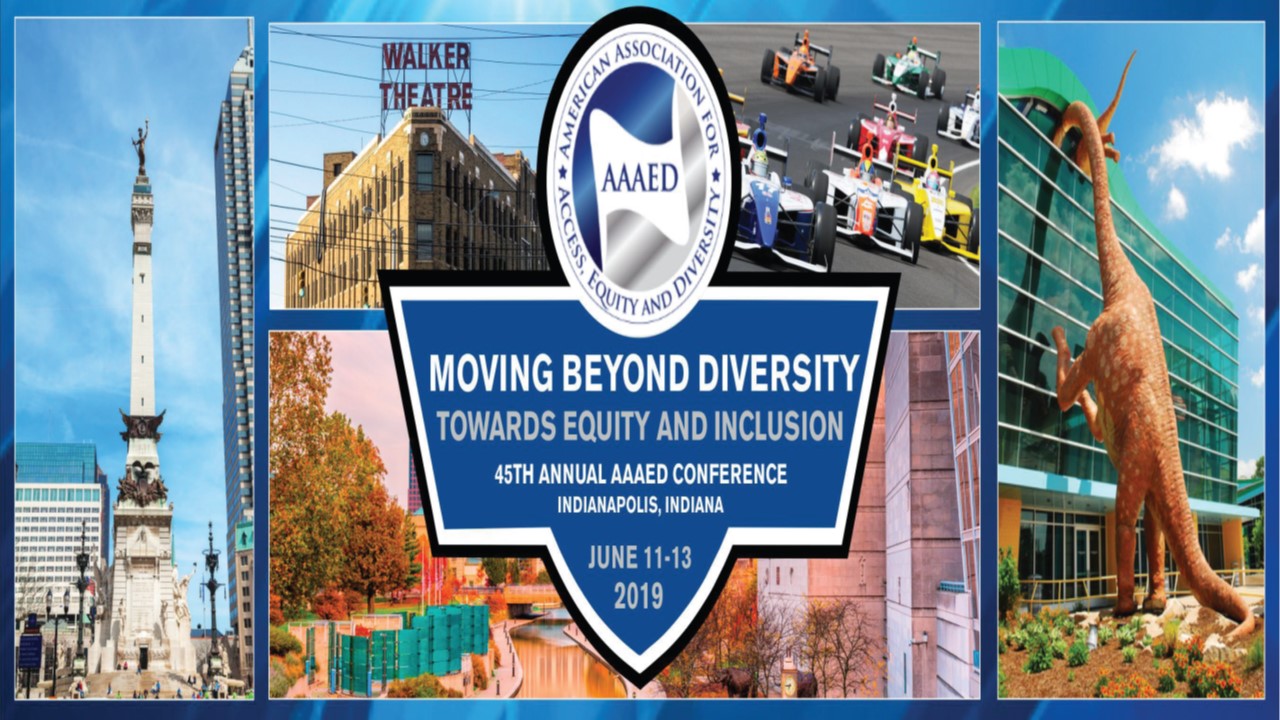 Call for Proposal
CALL TO ACTION - PROFESSIONALS, STUDENTS AND FACULTY – LET YOUR VOICES BE HEARD – MOVING BEYOND DIVERSITY TOWARDS EQUITY AND INCLUSION!
We are currently calling for presenters for our 45th national conference and annual meeting to be held in Indianapolis, IN, June 11-13, 2019.
We are looking for engaging and innovative speakers in the following areas to name a few:
AA/EEO Compliance - EEOC, OFCCP, OCR, FTA regulatory changes, recruiting strategy, applicant tracking, compensation analysis, moving your organization beyond the regulations to a move inclusive workforce, other compliance issues/topics and best practices. Academics – faculty recruitment, violence on campus, elevating institutional effectiveness, harassment, aligning with the academic mission, title IX, other campus issues/topics and best practices.
Diversity/Inclusion - what happens when you are not at the table, moving your diversity program to the next level, LGBTQ, diversity metrics and measurements, individuals with disabilities, hiring and retaining veterans and other diversity/inclusion issues topics.
Student Poster Projects - affirmative action, diversity and inclusion, equal employment and equal education opportunity (including Title IX), and access in all sectors. We hope this opportunity will draw student scholars to share and discuss their research, ideas, and solutions on these challenging issues with current professionals in the field.
Click here to submit a Speaking Proposal. DUE DATE Thursday, November 15th.
Click here to submit a Student Poster Proposal. DUE DATE Wednesday, November 14th.