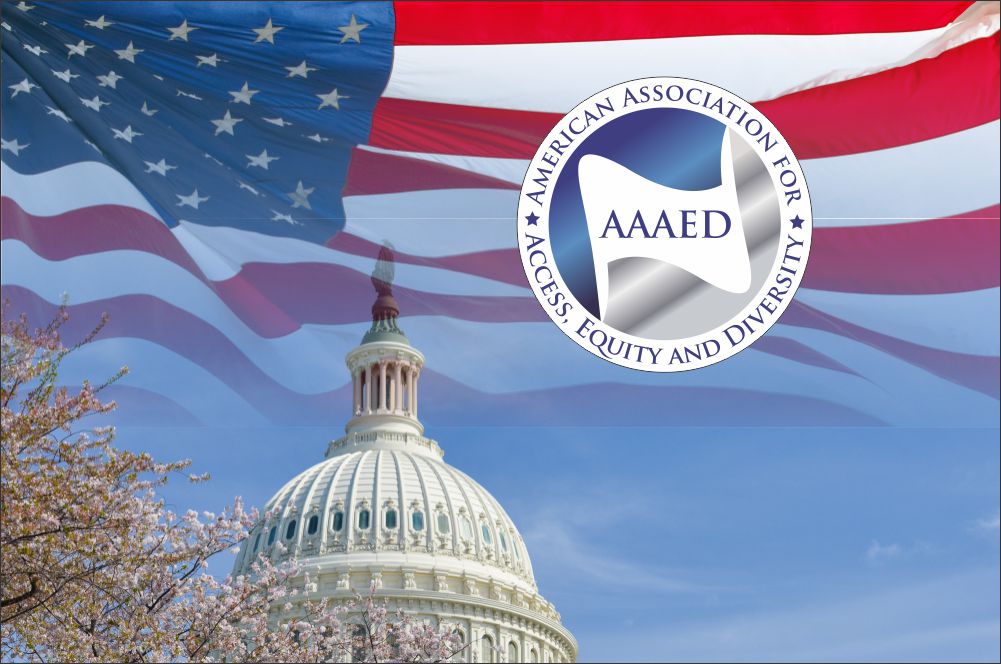 AAAED Webinars
In 2008 the Association added AAAED Webinars, web-based seminars to provide expert information on current legal, policy and regulatory matters. In 2015, the one - to two hour webinars will be offered every month and are available to AAAED members and non-members alike. Recent webinars have addressed such issues as Disability Issues in Higher Education, Workplace Safety, Sexual Assault, Sexual Harassment and Title IX, EEO Recordkeeping, Preparing for an OFCCP Audit, OCR Policies on Pregnant and Parenting Students, and Recruiting and Retaining Faculty of Color. AAAED Webinars are an excellent, cost-effective and time-saving addition to the tools that professionals may use to hone skills in the field of EEO, affirmative action and diversity.
If you cannot attend the live webinar, you may purchase the recording and/or PowerPoint presentation. Need a webinar on a specific topic? Email AAAED and make a request: pdti@aaaed.org or aaaaexecdir@gmail.com – and we will make every attempt to accommodate you.
AAAED Webinars offers a series of 60 to 90 minute online training programs for the busy professional who does not have time or the resources to travel for classroom training. We are proud of the excellence of our webinar faculty and urge you to sign up for timely and topical programs.
To sign up for an upcoming webinar, please click here: http://www.aaaed.org/aaaed/Register_for_AAAED_Webinars.asp