The American Association for Access, Equity and Diversity Awards for 2022
Every year, during the AAAED National Conference, AAAED confers awards named after historic figures in the civil rights, affirmative action, equal opportunity and diversity fields. The following individuals will be receiving the AAAED honors during the 48th National Conference and Awards Ceremony – Virtual, due to their outstanding leadership, commitment and contributions to the cause of access, equity and diversity.
Cesar Estrada Chavez Award (Recognizes an individual who has demonstrated leadership in support of workers' rights and humanitarian issues.)
Margaret Huang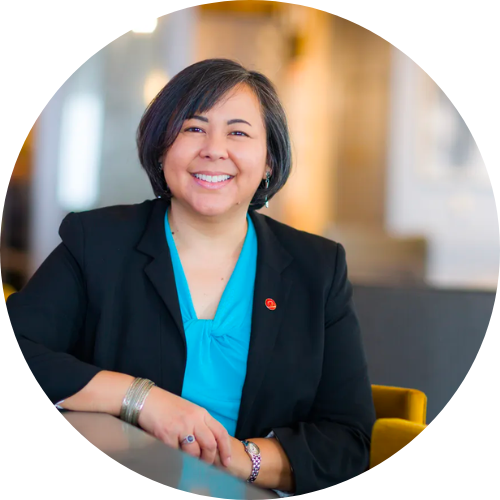 Margaret Huang is the president and chief executive officer of the Southern Poverty Law Center and its lobbying arm, the SPLC Action Fund. Throughout her career, she has championed social justice and human dignity, advocating against discrimination and oppression in all forms.
Before joining the SPLC, Huang served as the executive director of Amnesty International USA, where she was responsible for leading campaigns to protect the human rights of migrants and refugees, torture survivors, gun violence victims, and activists and protesters across the globe. Under her leadership, the organization developed several new initiatives while growing its financial resources by more than 50% over four years.
She led several human rights missions to the U.S.-Mexico border to hear from asylum seekers and document abuses; accompanied three transgender youth across the border to seek asylum; and sent and led human rights observer delegations to monitor and document police responses to civil and human rights protesters in various locations across the United States.
Huang has worked with members of Congress on critical pieces of legislation, and she has advocated before United Nations human rights officials as well as the Inter-American Commission on Human Rights. She has published numerous articles and opinion pieces, and she authored a chapter, "'Going Global': Appeals to International and Regional Human Rights Bodies," in Bringing Human Rights Home, by Praeger Publishers.
Huang, a Tennessee native, is a board member of the Progressive Multiplier Fund. She has previously served as the executive director of the Rights Working Group, director of the U.S. program at Global Rights, program director of the Robert F. Kennedy Center for Human Rights, program manager at The Asia Foundation, and committee staff for the U.S. Senate Foreign Relations Committee. She received a master's degree in international affairs from Columbia University and a bachelor's degree in foreign service from Georgetown University.
---
Roosevelt Thomas Champion of Diversity Award (Given to an organization or corporation for outstanding achievements in promoting diversity in the workforce.)
L2 Defense Inc.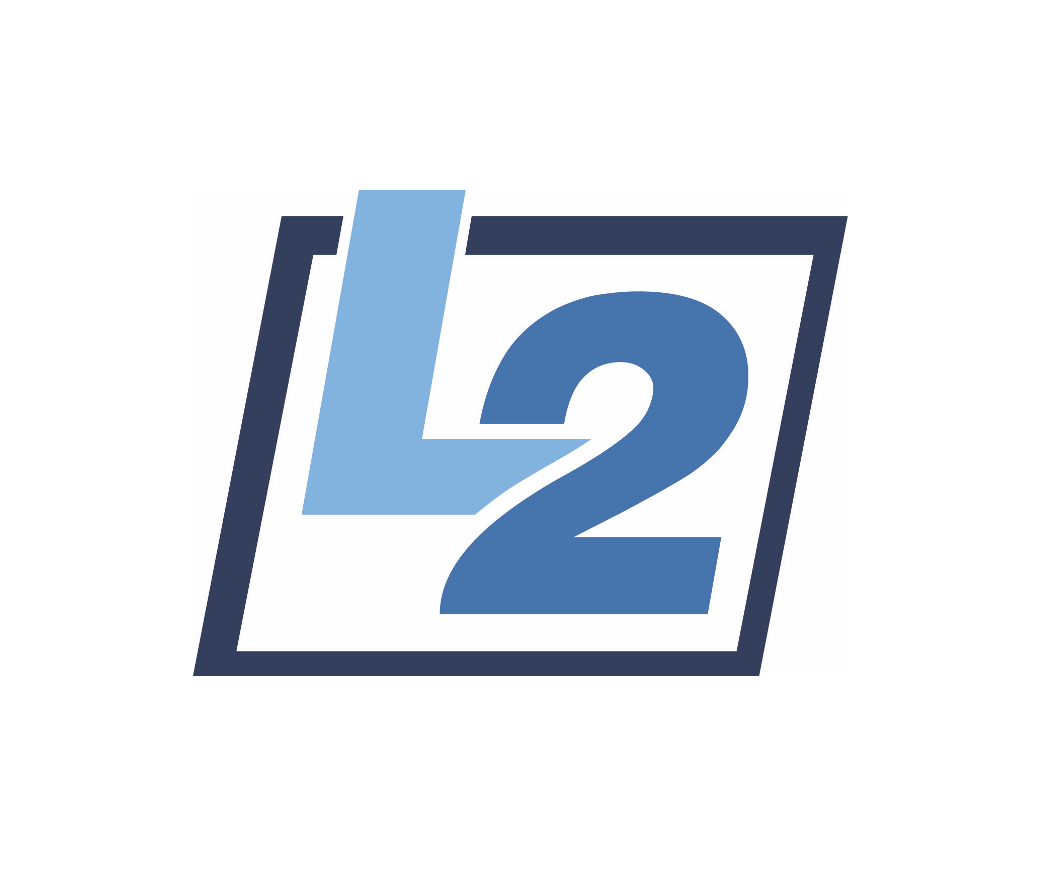 L2 Defense, Inc. provides advanced training, logistics, and engineering capabilities for the nation's military and first responder communities. L2 strives to create an environment where our employees feel not just included but represented and have their voices heard. Various programs with L2, such as the DEI Working Group, Culture Corner, Affinity Groups and Courageous Conversations have allowed our employees to share their thoughts and opinions on matters such as policies, hard-to-talk-about topics, and hiring practices. This initiative has allowed the company to address some of the more difficult topics such as bias, racism, and privilege.
The DEI Working Group works hard in creating a safe and encouraging environment for employees to make their opinions known and heard, which is comprised of staff who volunteered to help in the development of initiatives regarding their DEI Strategy.
In their goal to encourage and expand diversity, L2 partnered with PEG and engaged in ongoing training through their Courageous Conversations about Race Explorations and Leadership programs. L2 worked with a team member to develop and present his self-initiated course, The Elephant in the Room, a conversation about one's own racial experience and perspective on its implications on society.
L2 Defense rearranged its hiring methods to strive for more diversity within the company. Some of these newly improved methods resulted in an increase in the number of female trainers on staff which is often a male-dominated field. Additionally, L2 has partnered with Sparks Group to present webinars on reducing bias in the hiring process.
They have pushed the limits on how they encourage diversity and increase representation within the workplace by also starting a Culture Corner on their intranet platform to bring employees relevant information about cultural events and perspectives (e.g. Women's History, AAPI, Hispanic Heritage, etc.). Additionally, they linked with Progressive Women's Leadership to host seminars for their Women's affinity group at L2. And lastly, they have continued their community service effort to include service to the Veteran community via meal preparation and clothing drives, supporting Habitat for Humanity, working at the Food Bank to support and acknowledge of needs of our diverse extended community.
---
Founders Award (Presented to an individual who played an integral part in the establishment and success of AAAED (formerly AAAA) and who continued to promote the mission of equity, diversity and inclusion throughout their career.)
Renee Dunman - AAAED President (2006-2010)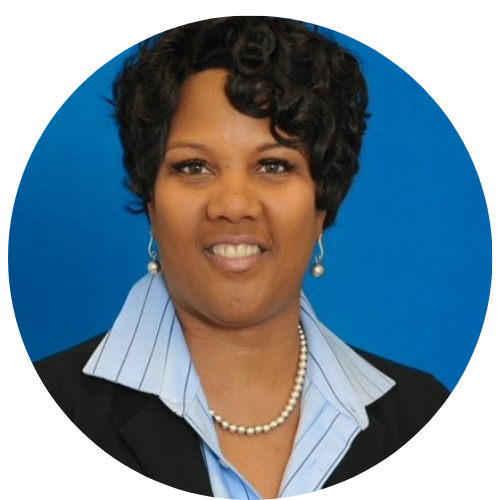 ReNeé S. Dunman, has successfully blended her leadership and management skills with a comprehensive knowledge of employment law, which developed into a professional reputation respected by academe and industry throughout the nation. Her contributions to AAAED are marked by her service as a two-term President (2006-2010), Membership Chair (2003-05), and State Coordinator (2001-03), earning her two AAAED President's Awards. She is the author of the association's survey report, "Collaborative Relationships between EEO/AA, Human Resources and Diversity Professionals", published in 2012, and co-founder of the L.E.A.D. Fund where she served on the board for 4 years.
She served as Assistant Vice President Emerita for Institutional Equity and Diversity at Old Dominion University for 25 years. Under her leadership, Old Dominion University was named the 2015 Best Large Organization in Diversity and Inclusion by the Hampton Roads Diversity and Inclusion Consortium. Her commitment earned her the 2020 recipient of Old Dominion University President's Diversity Champion award.
During her career, she was a highly sought trainer and consultant having conducted sessions for national and international clients in business, government, military, industry and higher education. She has been interviewed by the British Broadcasting Network, CNN, Court TV, Time Magazine, Inside Higher Ed, Diversity, Inc., and Diverse Issues. She has served in an advisory capacity to the Norwegian government on issues of affirmative action and numerous U.S. legislators on equal employment and higher education-related legislation.
She is a former member of the State Board of Directors for the Virginia Center for Inclusive Communities, and former Chair of the Hampton Roads Industry Liaison Group. Currently, she serves on the Board of Directors for the YWCA of South Hampton Roads and the UNCF Hampton Roads Mayors Masked Ball Planning Committee and is a member of the Virginia State Bar and Alpha Kappa Alpha Sorority, Inc. In 2012, she was named by Girls Inc. as a "Smart, Strong and Bold" honoree and is passionate about mentoring young women.
Ms. Dunman earned a Bachelor of Science degree in Mass Communications from Virginia Commonwealth University, a Master's degree in Communications from Norfolk State University and a Juris Doctor degree from the University of Baltimore School of Law.
---
President's Award (Presented to individuals or organizations in recognition of leadership and service to AAAED's mission.)
Jackson Lewis, PC

Jackson Lewis proudly supports AAAED and its mission of access, equity, and diversity. More than ever, these principles guide how Jackson Lewis addresses challenges faced by the nation and our workplaces. It is in that spirit that Jackson Lewis has taken this partnership to another level. Their Affirmative Action Compliance and OFCCP Defense Practice Group's diverse team of attorneys work with clients and partners alike to reimagine the future of the employer-employee relationship, while continuing to offer comprehensive and practical solutions to affirmative action compliance.
This past year, Jackson Lewis has served AAAED in a variety of ways. This includes: providing faculty for AAAED's Professional Development Training Institute (PDTI), participating on the AAAED Amicus Brief Team which was submitted in the Students for Fair Admissions (SFFA) v. Harvard and UNC case before the US Supreme Court, serving as workshop presenters during the AAAED 48th Annual National Conference and other webinars throughout the year, supporting AAAED with a Silver Sponsorship, providing leadership on the AAAED Board of Directors.
Because of their commitment to AAAED's mission coupled with ongoing efforts to strengthen its partnership with the organization, Jackson Lewis is being recognized with this year's President's Award.
Dr. Ansley Abraham joined the Southern Regional Education Board (SREB) in 1985 as a research associate and became the founding director of the State Doctoral Scholars Program in 1993. Under Ansley's direction, the Doctoral Scholars Program has developed into a nationally recognized vehicle for producing minority Ph.Ds. who seek faculty careers. L. Jerry Knighton, Jr., AAAED Conference Chair and Assistant Vice President for Access and Equity, Clemson University says, "Dr. Abraham, or 'Dr. A' as we know him, is so deserving of this prestigious award from AAAED because his focus over the years in establishing a pipeline for students of color pursuing careers in academia is one of the most significant contributions to the availability of qualified diverse candidates for faculty positions in higher education nationwide."
Dr. Ansley Abraham joined the Southern Regional Education Board (SREB) in 1985 as a research associate and became the founding director of the State Doctoral Scholars Program in 1993. Under Ansley's direction, the Doctoral Scholars Program has developed into a nationally recognized vehicle for producing minority Ph.Ds. who seek faculty careers. L. Jerry Knighton, Jr., AAAED Conference Chair and Assistant Vice President for Access and Equity, Clemson University says, "Dr. Abraham, or 'Dr. A' as we know him, is so deserving of this prestigious award from AAAED because his focus over the years in establishing a pipeline for students of color pursuing careers in academia is one of the most significant contributions to the availability of qualified diverse candidates for faculty positions in higher education nationwide."
Dr. Ansley Abraham joined the Southern Regional Education Board (SREB) in 1985 as a research associate and became the founding director of the State Doctoral Scholars Program in 1993. Under Ansley's direction, the Doctoral Scholars Program has developed into a nationally recognized vehicle for producing minority Ph.Ds. who seek faculty careers. L. Jerry Knighton, Jr., AAAED Conference Chair and Assistant Vice President for Access and Equity, Clemson University says, "Dr. Abraham, or 'Dr. A' as we know him, is so deserving of this prestigious award from AAAED because his focus over the years in establishing a pipeline for students of color pursuing careers in academia is one of the most significant contributions to the availability of qualified diverse candidates for faculty positions in higher education nationwide."