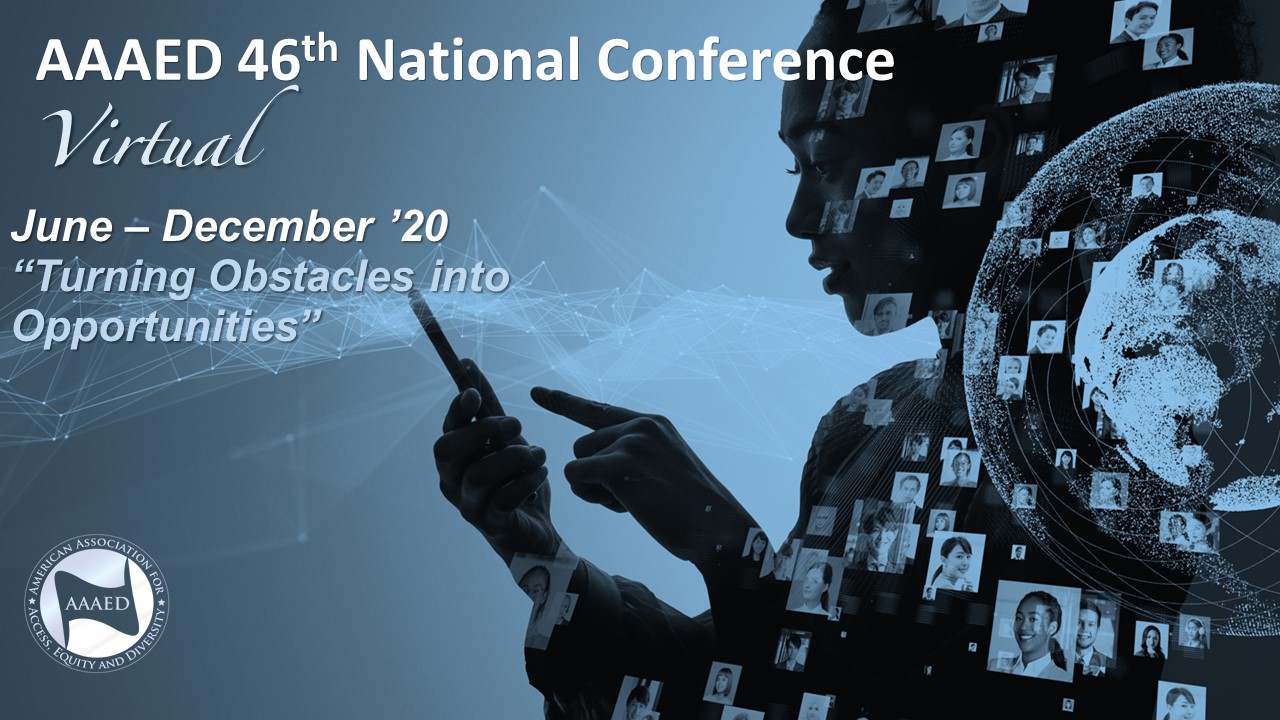 2020 46TH NATIONAL CONFERENCE - VIRTUAL
The American Association for Access, Equity and Diversity (AAAED) is pleased to announce that the 46th National Conference will be launched as a six months' virtual event beginning on June 23, 2020. Join AAAED online for our National Conference themed "Turning Obstacles into Opportunities." In 2020, we will also acknowledge the 30th Anniversary of the Americans with Disabilities Act.
As is our tradition, every four years the AAAED National Conference is held in Washington, DC, during an election year. In this year, when we are faced with a global pandemic, AAAED has chosen to host a virtual conference – the first in its four decades' history. As is our tradition, we will feature outstanding speakers and opportunities for dialogue and networking, albeit in a unique environment.
Why do so many AAAED members return to the Annual Conference? Because they know they will be welcomed and supported in their chosen fields. Serving as equal opportunity professionals in the academic sector, private industry or government is a challenge, but AAAED members know that the association is a place where they can find advice and counsel both substantively and professionally. They can also find friendships. We activate and inspire.
Join us as we convene to Turn Obstacles into Opportunities – virtually!