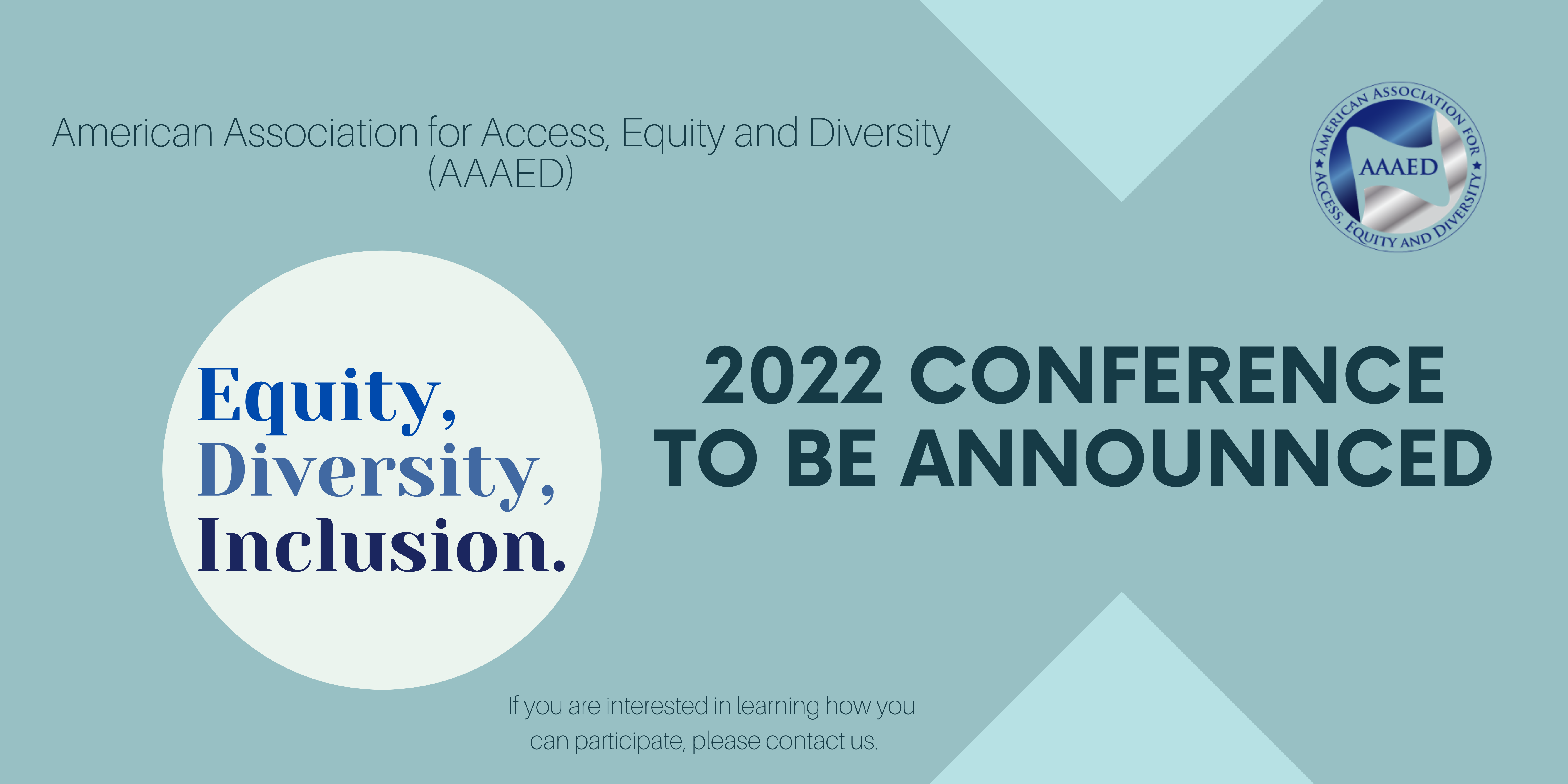 2022 48TH NATIONAL CONFERENCE
TO BE ANNOUNCED
The year 2021 marked the 47th Anniversary of the American Association for Access, Equity and Diversity's (AAAED) Annual Conference with the theme, "Reflect, Reset and Move Towards Justice, Equity and Inclusive Excellence." In view of an unprecedented pandemic, health crisis, and the outcry for racial justice, the AAAED chose to turn these challenges into an online opportunity to address access, equity and diversity, launching a successful virtual conference. We are looking forward to holding our 48th Annual National Conference in a similar format.
For AAAED, this is equal opportunity re-imagined - we look forward to releasing more information for the 2022 Virtual Conference soon!
To view the Conference Agenda for 2021, click here.