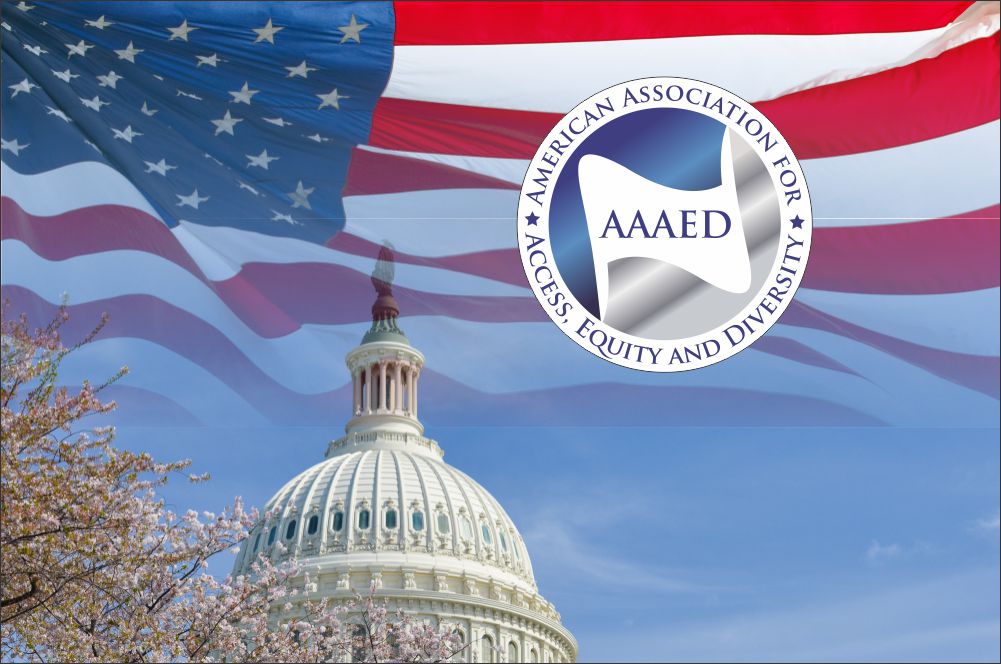 AAAED Weblink Sponsors
Looking for a consultant who can prepare your Affirmative Action plan or conduct an EEO investigation? Seeking a college or university to attend? Click on the links of our AAAED Weblink Sponsors for more information.
Weblink sponsors are AAAED member individuals and institutions that have paid an additional fee to post their institutions' links on our website. Thank you dear members for your support!
AAAED Weblink Sponsors
Austin Peay State University - http://www.apsu.edu
Austin Peay offers the resources of a major university, with a small college feel. You'll get to know people quickly - including your professors. That one-on-one communication is just part of the friendliness that makes Austin Peay a comfortable place to be. Large enough to offer you a broad range of educational and social options, but small enough to treat you like an individual. Discover more about what Austin Peay has to offer you!
Bashen Corporation - www.bashencorp.com
Every aspect of Bashen's practice is focused on innovation and a dedication to building proactive EEO initiatives within organizations. Factions cause fractures that compromise an organization's ability to deliver its principal products and services. In contrast, collaborative partnerships enhance productivity. Hundreds of clients, including federal agencies, corporations, not-for-profits, financial institutions, health care providers, and insurance carriers benefit from Bashen's specialized expertise. Bashen is committed to delivering best in class services at a cost-effective price.
California University of Pennsylvania - http://www.calu.edu/
California University of Pennsylvania is a diverse, caring and scholarly learning community dedicated to excellence in the liberal arts, science and technology, and professional studies. The University is located on 294 acres in the borough of California, Pa., just 35 miles south of Pittsburgh on the banks of the Monongahela River. Here, highly trained faculty members, caring staff and state-of-the-art facilities combine to help every student develop a degree of character while preparing for a meaningful career.
Called one of the best colleges in the Northeast by The Princeton Review, California University of Pennsylvania offers private school amenities at a public school cost.
Community College of Allegheny County (CCAC) - http://ccac.edu/
The Community College of Allegheny County is about students learning from expert faculty in a learning-centered environment. It's about a full campus life that includes athletics, social organizations, honor societies, service clubs, student services, the Honors Program and more. It's about choice—more than 155 programs that lead to great careers and great four-year colleges. It's about convenience—four campuses, five neighborhood centers and flexible schedules, including online courses. Quality college education at an affordable price—that is what CCAC is all about.
DiversityEdu - http://www.diversityedu.com/
DiversityEdu is an online course for faculty and administrators in higher education. It is a uniquely powerful tool for engaging academic professionals in growing diversity and inclusion in their departments and units.
E. K. Ward & Associates - www.ekward.com
E. K. Ward & Associates provides consulting on a wide range of human resources and talent management issues. Whether you need on-the-ground support for major turnaround and performance improvement initiatives, or simply best practice expertise, we translate your challenge into a practical and sustainable solution.
ERS Group - http://www.ersgroup.com
Established in 1981, ERS Group is a national leader in statistical and economic consulting, providing expert witness services and analyses for litigation, regulatory compliance and risk assessment.
JDG Associates, Inc. – www.jdgassociates.com
One of the nation's leading equal employment opportunity (EEO) consulting firms, JDG Associates offers consultation and comprehensive training in EEO, civil rights, diversity, and human resources for public and private organizations.
Hire Potential - http://www.hirepotential.com/
HirePotential, Inc. provides solutions to help government contractors succeed in navigating the complexities of disability compliance and inclusion. With more than 20 years of hands-on experience in staffing, consulting and implementation services, HirePotential is the leader in full inclusion of individuals with disabilities.
HR Anew - http://www.hranew.com/
HR Anew helps organizations solve their business problems by providing new ideas for better human capital, human resources, and professional services. Achieving your mission is dependent on the people in your organization. No matter if you operate in the private or public sector, your talent resources are often the limiting factor for sustainable success. HR Anew helps you meet these challenges.
HR Unlimited, Inc. - http://www.hrunlimitedinc.com/
HR Unlimited is a premier consulting firm specializing in Affirmative Action Plans. HR Unlimited's proven strategies have streamlined the process of Affirmative Action Plan development, allowing us to provide plans to our clients on an expedited timeline. Our mission is to provide superior client-focused and cost-effective specialized human resources to our clients.
Insight into Diversity - http://www.insightintodiversity.com/
INSIGHT Into Diversity is the oldest and largest diversity magazine and website in higher education today. For nearly 40 years, INSIGHT Into Diversity has connected potential employees with institutions and businesses choosing to embrace a workforce more reflective of our local and national communities. 
Metropolitan State University of Denver - https://www.msudenver.edu/
Transforming Lives, Communities and Higher Education. MSU Denver provides students with a transformative academic experience and serves the community as a courageous change agent and a gateway to opportunity. The University's broad access, affordable tuition, quality academic experience and excellent outcomes add up to a high-value education.
Minority Print Media, L.L.C. - www.stylemagazine.com
Houston Style Magazine (stylemagazine.com) – Houston's Urban Weekly Newspaper publication website that serves the African-American population in the GMA of Houston, Texas. Stylemagazine.com was the first CNN Weekly Newspaper Affiliate website in the United States. Our award winning feature writers include Jesse Jackson and Roland Martin. Stylemagazine.com features CNN breaking news and videos, community news and information, national news, celebrity interviews, videos, local and national event photos, auto reviews, beauty and health tips. The print circulation is weekly and primarily throughout Harris and Fort Bend Counties.
Peoplefluent – http://www.peoplefluent.com/
Today, Talent Management demands a level of fluency about individual employees far greater than what has been realized in the marketplace to-date. Talent matters – always has, always will. People are the heart of your organization. Attracting, optimizing and retaining qualified, skilled talent is the foundation of successful companies. The Peoplefluent brand underscores the importance of the Talent Management value proposition and establishes a corporate identity that reflects the customer-inspired vision the company conceived and has supported since its inception. 80% of the top 100 of the FORTUNE 500® are Peoplefluent customers.
Schuyler Affirmative Action Practice - www.SchuylerAAP.com
Schuyler AAP provides legal counsel and compliance assistance to federal contractors in fulfilling their obligations under the regulations enforced by the Department of Labor's Office of Federal Contract Compliance Programs.  The firm provides Affirmative Action Plan preparation, OFCCP audit response, and on-site representation.  Clients include academic institutions and all other types of Supply and Service federal contractors.
Southeast Community College (http://www.southeast.edu/) in Nebraska is an outstanding two-year public college located in the heart of America! Get in, get out and get your hands on a great career! We have more than 50 Programs of Study to choose from, and our class sizes allow for more personal attention and a comfortable learning environment. Take a tour of campus or visit the Career Advising Center if you're not sure where to begin.
Southern Methodist University, Office of Institutional Access and Equity - http://www.smu.edu/aao/
Mission:  To affirm, assure and acknowledge the law and regulations; to promote access, opportunity, and diversity in the student population and employment; to maintain a consistent and equitable set of practices to assure nondiscrimination against any employee or applicant for admission or employment; and to assist in the initiation of specific efforts to overcome under-utilization or under-representation of women, minorities, disabled, and Vietnam Era Veterans in employment and education.
Sparlin Law Office - http://www.sparlinlaw.com
Sparlin Law Office, PLLC near Washington, D.C., provides valuable employment law counsel and representation to companies ranging from small operations lacking human resources departments to large-scale employers. Representative large clients include Enterprise Rent-A-Car, the Corporate Executive Board, and United Parcel Service. Attorney Dean Sparlin also numbers among his clients medium size companies such as Fort Knox National Company and SP Industries and smaller companies such as Abraxas Corporation and Platinum Solutions. The Sparlin Law Office, PLLC offers the unique advantage of having statistical analysis performed by a practicing lawyer, at costs that are competitive with other non-legal consulting options.
Stony Brook University – www.stonybrook.edu
FROM ITS BEGINNINGS A HALF-CENTURY AGO, STONY BROOK UNIVERSITY HAS BEEN CHARACTERIZED by innovation, energy and progress, transforming the lives of people who earn degrees, work and make groundbreaking discoveries here. A dramatic trajectory of growth has turned what was once a small teacher preparation college into an internationally recognized research institution that is changing the world.
The Van Zant Resource Group - www.vrg-inc.com
The Van Zant Resource Group is a human resources services company specializing in HR consulting & outsourcing, human resources audit and employee relations consulting, AAP consulting for affirmative action plans, OFCCP compliance for federal contractors, EEOC complaint resolution, HR assessment and compliance, compensation programs, and merger & acquisition HR due diligence.
University of Cincinnati - http://www.uc.edu/
The University of Cincinnati offers students a balance of educational excellence and real-world experience. UC is a public research university with an enrollment of more than 42,000 students.
University of Hawaii Community College Honolulu – http://honolulu.hawaii.edu/
Honolulu Community College is an integral part of the University of Hawaii, which is a world-renowned, nationally-ranked, and state-funded American institution. Students have direct transfer to the University of Hawaii at Manoa, the University of Hawaii at Hilo, and the University of Hawaii-West Oahu to complete their four-year baccalaureate degree. The institution also has transfer agreements with other universities in Hawaii and serves as a gateway to over 2,000 universities and colleges across the USA. Students planning to transfer to these institutions will receive special assistance in preparing application documents.
University of Massachusetts Boston - https://www.umb.edu/
The University of Massachusetts Boston is nationally recognized as a model of excellence for urban public universities. The scenic waterfront campus, with easy access to downtown Boston, is located next to the John F. Kennedy Library and Presidential Museum, the Commonwealth Museum and Massachusetts State Archives, and the Edward M. Kennedy Institute for the United States Senate.
University of North Florida - http://www.unf.edu/eod/
Equal Opportunity and Diversity Mission 
The Office of Equal Opportunity and Diversity is committed to fostering non-discrimination and non-harassment in the workplace and the educational environment by ensuring compliance with all federal and state laws, local ordinances, and agency requirements that are related to equity and compliance for universities. EOD provides leadership and support toward developing a comprehensive and institution-wide approach to achieving and sustaining a diverse and pluralistic community of students, faculty and staff.  
Wayne State University – Office of Equal Opportunity – www.wayne.edu
Founded in 1868, Wayne State University is a nationally recognized metropolitan research institution offering more than 370 academic programs through 13 schools and colleges to nearly 29,000 students. Wayne State's main campus in Midtown Detroit comprises 100 buildings over 200 acres; its six extension centers offer higher education to students throughout Southeast Michigan.
Workplace Answers – http://www.workplaceanswers.com/
Companies know they need to provide sexual harassment training, diversity training, and discrimination training to their employees. With engaging content, no hidden fees, and simple flat-rate pricing, Workplace Answers makes it easy. With an increasing awareness of employment law and growing enforcement by the government agencies, claims and lawsuits related to employment law are on the rise. Compliance training completed online by your employees can stop these costly problems before they start.