About Access, Equity and Diversity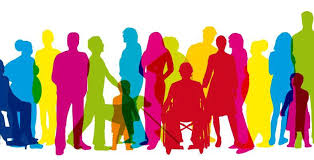 In 1974 when the American Association for Affirmative Action (AAAA) was founded, this nation was in the throes of a civil rights revolution. The Civil Rights Act of 1964 was ten years' old. Executive Order 11246 was nine years' old. Title IX of the Education Amendments was two years' old. The Rehabilitation Act was one year old and the Vietnam Era Veterans' Readjustment Assistance Act was enacted that year. This was a time when the moral consciousness of the nation was raised to its highest levels since the Civil War. Not only were descendants of slaves to benefit but equality for other groups was emerging as a movement. Women, Latinos, the LGBT community and individuals with disabilities began to seek their rights to equal access and opportunity.
In 1974 women and men who worked for institutions of higher education and who were charged with the responsibility for complying with these new laws met to form the Association. Some, like the first president Betty Harmon Newcomb, were activists in their own right. She was active in the women's movement and fought for civil rights in Indiana. For them, affirmative action was not only a responsibility or simple compliance, it was an important means to the goal of equity in the workplace.
Since 1974, AAAA (now AAAED) and its members have witnessed tremendous shifts in support for affirmative action, reflected in ten presidential elections and the policies that accompanied those events. They have also experienced the effects of Supreme Court decisions including Regents of the University of California v. Bakke, Adarand v. Pena, Grutter v. Bollinger, Fisher v. University of Texas at Austin and finally in 2014, Schuette v. Coalition to Defend Affirmative Action.
Within this historical context is the demographic movement that is virtually changing the complexion of America. The unstoppable force of demographic change is being confronted by the immovable object of resistance, however. Proponents of California's Proposition 209 (1996) led the campaign to undo decades of progress by inserting state-level constitutional prohibitions against race-conscious measures in college admissions, employment and contracting. Other states followed and in 2014 the United States Supreme Court ignored its own precedent and in Schuette sanctioned these state initiatives, notwithstanding the fact that they effectively circumvented the Court's own approval of the limited use of race in university admissions. The "Tyranny of the Majority" now rules in Michigan.
Diversity management as a discipline and practice in corporate America also emerged in the 1990s. Led by Dr. R. Roosevelt Thomas, who published the landmark Beyond Race and Gender: Unleashing the Power of Your Total Workforce by Managing Diversity (1992), companies were urged to go beyond race and gender representation and to employ a broader form of diversity management that encompassed the entire workforce. "Diversity and Inclusion" became a term of art and what was formerly the affirmative action office became the office for Institutional Equity, for example. On August 18, 2011 President Barack Obama issued an Executive Order "Establishing a Coordinated Government-Wide Initiative to Promote Diversity and Inclusion in the Federal Workforce." (Emphasis added.)
In many workplaces affirmative action was assigned to the Human Resources office and was deemed a compliance activity. The Chief Diversity Officer (CDO) has emerged in corporations and in higher education, with a valued position and with a modicum of status. In some institutions the affirmative action professional now reports to the CDO.
And in 2014 only approximately fifteen percent of AAAA members have the words "affirmative action" or "AA" in their titles.
Despite the wrenching swings of the policy pendulum, from support for affirmative action to retrenchment, there has been tremendous progress for women and persons of color in forty years. The most significant symbol of that progress is the election of the first African-American president in 2008. Whether that election has ushered in a new "Post-racial" era however, is debatable as the federal civil rights agencies can attest.
Within this historical backdrop, in June 2014 AAAA members chose to change the name of the association to the American Association for Access, Equity and Diversity (AAAED). As indicated, only 15 percent of the membership continued to have "Affirmative Action" or "AA" in their titles in 2014. Moreover, the responsibilities of our membership have broadened to include Title IX, Sec. 504 and ADA, LGBT issues and diversity as well as affirmative action. This does not mean that the AAAED has diminished its leadership role in defense and support of affirmative action as a means of promoting equal opportunity; it means that our mandate is broader forty years after the founding of AAAA, and that affirmative action is a means to an end, the end being equal opportunity for all.