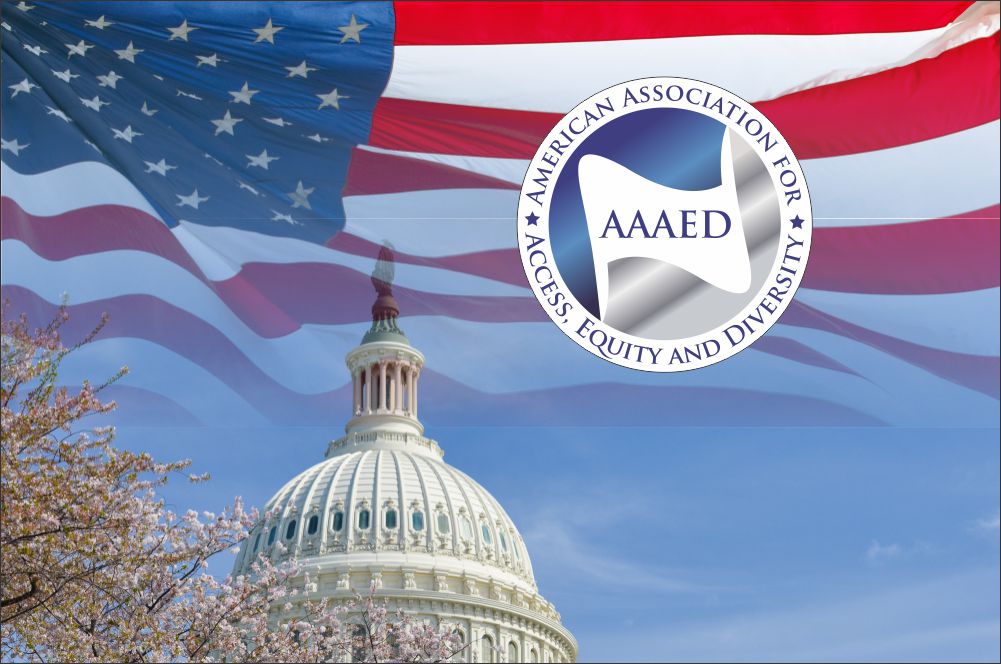 Affirmative Action Programs
Whether you work for a federal contractor covered by Executive Order 11246 and its regulations or a non-contractor/government agency, affirmative action programs may be part of your responsibilities. This section provides information about longstanding or emerging policies and best practices for staying in compliance with affirmative action laws and for promoting equal employment opportunity.
Other sources of information on Affirmative Action programs may be found on the AAAED Blog, http://affirmact.blogspot.com/, news stories on the bottom of the page and in the EEO Tips that are distributed weekly.
AAAED also filed comments on proposed regulations issued by the OFCCP in certain cases and that information is available in this section. See, e.g., AAAED's Comments on the OFCCP's "Government Contractors, Requirement to Report Summary Data on Employee Compensation," 46562 Federal Register/Vol. 79, no. 153. Sample affirmative action programs and PowerPoint presentations will be uploaded to the site where available. Where available, conciliation agreements from former OFCCP settlements will also be provided here.
Click here for more information
Title VII of the Civil Rights Act of 1964
Title VII prohibits employment discrimination based on race, color, religion, sex, or national origin at any phase of employment including hiring, recruiting, pay, termination, and promotions. It applies to employers with 15 or more employees, colleges and universities, employment agencies, and labor organizations.
The Equal Pay Act of 1963
The Equal Pay Act of 1963 was a landmark federal anti-discrimination law aimed to reduce gender discrimination in the workplace. It prohibits employers from paying men and women different wages or benefits for doing jobs that require the same skills and responsibilities.
1965 - Executive Order 11246
Executive Order 11246 prohibits federal contractors from discriminating on the basis of race, color, religion, sex, sexual orientation, gender identity, or national origin. It also requires affirmative action to ensure equal opportunity is provided in all aspects of employment.
2014 - Executive Order 13665
Amended Executive Order 11246 to prohibit contractors from discriminating against applicants or employees because they inquire about, discuss, or disclose their compensation or that of others.
The Age Discrimination in Employment Act of 1967
The Age Discrimination in Employment Act (ADEA) prohibits employers from making hiring/firing and promotion decisions based on an applicants or employees age. It protects individuals who are at least 40 years old.
The Pregnancy Discrimination Act of 1978
Amended Title VII of the Civil Rights Act of 1964 to prohibit employers from making decisions about hiring, firing, or promoting workers based on pregnancy, childbirth, or related medical conditions.
The Civil Rights Act of 1991
The Civil Rights Act of 1991 was created to strengthen Title VII of the Civil Rights Act of 1964 as a response to a set of Supreme Court cases (Patterson v. McLean Credit Union - 1988, Wards Cove Packing Co. v. Atonio - 1989, Price Waterhouse v. Hopkins - 1989, Martin v. Wilks - 1989) which proved to undermine workers' rights. In particular, the law expanded the methods in which employers can sue, such as offering a trial by jury in discrimination cases and presenting the opportunity to collect money in damages.
Resources:
Sample of Diversity and Inclusion Programs (OFCCP)
Minority Education Initiatives (OFCCP)
Contractors: Best Practices and Resources (OFCCP)

Government Sites:
U.S. Equal Employment Opportunity Commission (EEOC)
U.S. Department of Labor - Office of Federal Contract Compliance Programs (OFCCP)
U.S. Department of Education Office for Civil Rights
U.S. Department of Justice Civil Rights Division
US Census Bureau
Organizations:
Alliance for Justice (AFJ)
American Association of University Professors (AAUP)
Asian Americans Advancing Justice (AAJC)
American Civil Liberties Union (ACLU)
Asian American Legal Defense and Education Fund (AALDEF)
Chinese for Affirmative Action (CAA)
Diverse Issues in Higher Education
Disability Rights Education & Defense Fund (DREDF)
Hispanic National Bar Association (HNBA)
Japanese American Citizens League
The Journal of Blacks in Higher Education
Lawyer's Committee for Civil Rights Under Law
The Leadership Conference on Civil and Human Rights
League of United Latin American Citizens (LULAC)
The Latino Legal Voice for Civil Rights in America (MALDEF)
NAACP
NAACP Legal Defense and Educational Fund
National Bar Association
Unidos US
National Partnership for Women and Families
The Chronicle of Higher Education
The Visibility Project