Bios of Leadership
AAAED LEADERSHIP BIOGRAPHIES
2016 - 2017
Myron Anderson Ph. D., President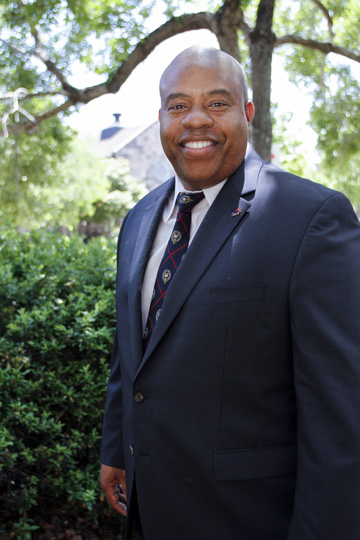 Myron Anderson serves Metropolitan State University of Denver as the associate to the president for diversity. A member of the president's cabinet, Anderson is the University's chief diversity officer responsible for articulating and resolving current and future issues related to diversity. Furthermore, Anderson identifies campus climate trends that may assist in developing strategies to pro-actively promote "inclusive excellence."
Since he assumed his position in 2007, MSU Denver has seen its enrollment of students of color increase by more than a third, making up 28 percent of the student body in fall 2010. Since 2005 faculty of color have increase by more than 50% with a university workforce that is greater than 30% of color.
Working to improve the institution's cultural confidence, Anderson has led the Office of Diversity and Inclusion to focus on six elements: campus climate, recruitment and retention, diversity development, diversity initiatives, equity in excellence and civic engagement. He facilitated the development and implementation of the University's diversity strategic plan and has led two successful university-wide campus climate surveys each yielding a 63% response rate from the full-time work force.
Anderson has worked in higher education for more than 20 years, in both administrative and academic positions. He also carries the rank of professor of education technology. Prior to his current position, he was the associate chair of the teacher education department at MSU Denver, and a faculty member and administrator at Virginia Polytechnic Institute and State University (Virginia Tech).
Anderson has performed research in the areas of distance education, teaching in virtual environments, and microaggressions in education. He has developed interactive training programs and co-authored a student programming leadership workbook titled "Achieving Excellence." He recently presented a position paper entitled "Process to Policy: How to Execute a Climate Survey that Leads to "New" Organizational Policies" at the 2013 Oxford Roundtable at the University of Oxford, Brasenose College. Dr. Anderson is a member of the Board of Directors of the American Association for Access, Equity and Diversity (AAAED).
Dr. Anderson earned a Ph.D. in instructional technology and a bachelor of arts in political science from Virginia Tech, and a Master of Science in curriculum and instruction from Radford University.
Marilynn Schuyler, Esq., First Vice President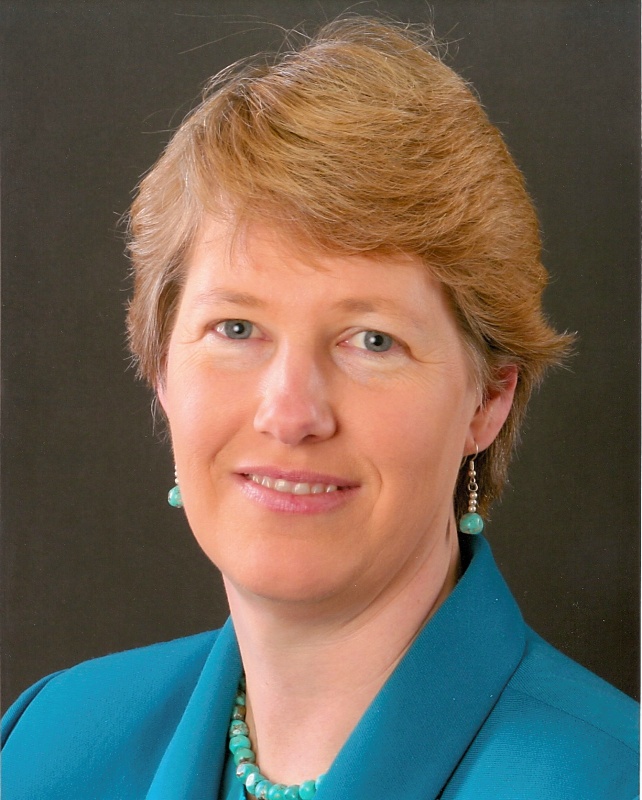 Marilynn L. Schuyler currently serves as First Vice President of AAAED. She has been developing Affirmative Action Plans for public, private, and academic institutions since 1996, and has been working in the field of Equal Employment Opportunity since 1988. She provides clients with strategic advice and analysis related to all aspects of Affirmative Action compliance, and produces Affirmative Action Plans consistent with OFCCP regulations. She has successfully led clients through audits, from notice of audit to notice of compliance.
Ms. Schuyler began her professional career at the Department of Labor. She served in the Oakland District Office of the OFCCP as Assistant District Director, and in the San Francisco Regional Office as an OFCCP Liaison and as the Regional Civil Rights Officer. In the National Office, she was the Department of Labor's Affirmative Action Officer. She also served as the Affirmative Action Officer for the Office of the President at the University of California, for whom she developed the Affirmative Action Plan for four years. Prior to establishing Schuyler Affirmative Action Practice, Ms. Schuyler was a Senior Attorney and Director of Affirmative Action Program Development at Morgan Lewis & Bockius LLP.
Ms. Schuyler received her J.D. from Georgetown University Law Center. She earned her B.A. in Economics from the University of California, Berkeley, where she was an Alumni Scholar. Ms. Schuyler is former President of the Washington Metro Industry Liaison Group, she chaired the 2014 ILG National Conference, and has served as a Board Member of the American Association for Access, Equity and Diversity since 2012.
Carmen Suarez, Ph. D., Second Vice President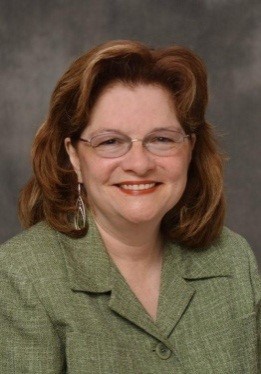 Carmen Suarez is the Vice President for Global Diversity and Inclusion at Portland State University, beginning her tenure September 8, 2015. Prior to this position, she was the founding Chief Diversity Officer of the University of Idaho. She leads various diversity education offerings including bias prevention, sexual harassment prevention, cultural competence and literacy minority student higher education access, managing diversity, Latino and African American relations, gender communications, career development, hiring practices and faculty/staff professional development training programs. She has developed underrepresented faculty/staff/student strategic recruitment and retention plans, investigated and resolved civil rights and trauma informed complaints, monitored various dimensions of institutional equity, and oversees Title IX, ADA and AA/EEO compliance. She led diversity strategic planning dimensions for two university strategic plans, making concrete the path for institutional inclusive excellence. She has had the privilege of leading multiple teams of dedicated diversity professionals and allies.
Her experience includes AA/EEO compliance, diversity management and leadership, university enrollment management, law school career services administration, private sector management and human resources and public services program implementation. She began in graduate admissions, assisted migrant farm workers, directed a comprehensive university minority student recruitment and retention program, served as a university affirmative action officer, managed a private sector company's human resources and developed and implemented the company's minority-owned business certification and contract procurement. She has a B.A. and M.A. in History and a Ph.D. in Higher Education Administration. She has received various awards and has served on many committees, boards and commissions.
The greatest satisfaction has come from raising her daughter and being advisor to student groups. Working with students of color in particular is what matters most to her.
Sharron Gatling, Board Secretary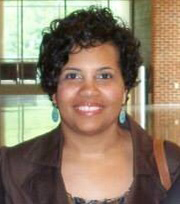 Sharron Gatling is the Assistant Director of Equal Opportunity in the Office of Diversity and Equal Opportunity at the College of William and Mary. Although she has been at the college for almost 13 years, her role shifted from educating parents and teachers on gifted education to educating faculty and staff on equal opportunity and affirmative action. She now monitors faculty and administrative recruitment for the College as well as areas in which affirmative action goals have been established. She conducts search committee meetings/training on best practices in recruitment, brings about awareness of implicit biases in the recruitment process, and ensures compliance with federal/state equal opportunity law. When issues are found in regard to recruitment and employment practices, she works with management to correct problem areas and propose procedures to remove barriers to achieving affirmative action goals. In addition to search committee training, she conducts training on preventing discrimination, harassment (sexual harassment), and retaliation in the workplace. She interprets federal and state laws to meet compliance mandates, oversees EEO reporting, responds to Federal audits and prepares the college's Affirmative Action Plan. Sharron also reviews reasonable accommodation requests and makes official university determinations regarding accommodations for employees. In the past she investigated complaints of discrimination and harassment.
Sharron earned her CAAP certification (Certified Affirmative Action Professional) and has a Master's degree in education. Her degree with a specialization in teaching has proved to be beneficial in developing training programs and doing presentations for various stakeholders.


Derry Dean Sprain, Esq., Treasurer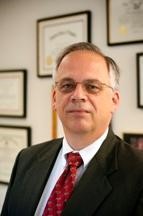 Dean Sparlin is a lawyer and affirmative action consultant based in Fairfax, Virginia. He represents and advises management on employment issues, specializing in affirmative action plans and other applications of sophisticated statistical techniques to the field of employment law. In doing so, he draws upon his legal education at the College of William and Mary, a master's degree in statistics at George Mason University, and nearly 20 years of experience as a practicing attorney and affirmative action consultant.
Mr. Sparlin earned his J.D. in 1986 from the Marshall-Wythe School of Law at the College of William and Mary. While at William and Mary, he served as Managing Editor of the William and Mary Law Review and became a member of the Order of the Coif, a national honor society for top law students at select member institutions. He is a member of the bars of the Commonwealth of Virginia, the District of Columbia, and various federal courts.
Immediately after his graduation, Mr. Sparlin became associated with the Washington, D.C. office of Gibson, Dunn & Crutcher LLP, a leading national law firm, where he practiced law for 17 years. Drawing upon his experience, education, and aptitude in mathematics, Mr. Sparlin honed his expertise in the application of statistics and quantitative analysis in the field of employment law. In addition to acting as an affirmative action consultant for numerous clients, he analyzed salary structures, the race and gender impacts of proposed reductions in force, and patterns of alleged discrimination on the basis of race, gender, age, and disability in connection with litigated matters.
Mr. Sparlin also applied his quantitative expertise in other labor-related fields. For example, during a lawsuit seeking alleged unpaid overtime wages for a class of several thousand employees, Mr. Sparlin developed a computerized algorithm designed to isolate individual claims that were likely to be inaccurate or overstated. The algorithm was successfully applied in mediation to limit the client's total damages. Mr. Sparlin also prepared a comprehensive critique of the economic analysis supporting the Department of Labor's proposed ergonomics standard. This 206-page critique became part of formal submission by industry interests challenging the standard, which later was rescinded by a majority vote of Congress.
In 2003, Mr. Sparlin left Gibson, Dunn & Crutcher LLP to establish an independent practice, offering his services as a lawyer and affirmative action consultant. This move also facilitated an opportunity to formalize and expand his qualifications as an affirmative action consultant through graduate study in statistics at George Mason University. Mr. Sparlin completed his M.S. in Statistical Science at George Mason in 2006.
Mr. Sparlin has spoken before numerous groups on labor-related issues, including the American Bar Association, American Association for Affirmative Action, the Industrial Relations Research Association, the National Association of Manufacturers, and the Aerospace Industries Association. He appeared on the syndicated television series, "It's Your Business", as an expert on the application of federal employment laws to the United States Congress. His writings have appeared in several publications including the Wall Street Journal and the National Law Journal. He also coauthored an analysis of ergonomics regulation for the March 2003 edition of Seminars in Spine Surgery, published by Elsevier Science. In 2012, Mr. Sparlin co-authored the AAAA amicus curiae brief in support of the University of Texas in the Supreme Court case of Fisher v. University of Texas at Austin.