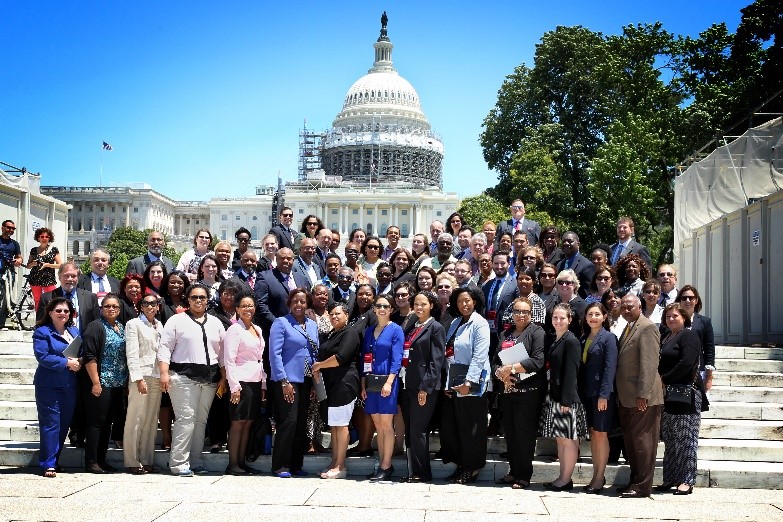 ABOUT
The American Association for Access, Equity and Diversity (AAAED), a 501c6 membership organization, is the longest-standing national organization of professionals who engage in the important work of leading, directing and managing affirmative action, equal opportunity, and diversity programs. At the core of our collective work is engaging in advocacy to promote and protect policies that are meant to ensure equity and inclusion in all spheres of opportunity.
Founded in 1974 as the American Association for Affirmative Action (AAAA), the association changed its name to the American Association for Access, Equity and Diversity (AAAED) to encompass a wider range of issues and in recognition of the changing nature of the professional work and titles of its members.
OUR MISSION
AAAED is an active advocate for affirmative action and other equal opportunity laws to enhance the tenets of access, inclusion and equality in employment, economic and educational opportunities.
The composition of our membership reflects our commitment to equal opportunity. AAAED members include Institutional Equity professionals, EEO/AA practitioners, Title IX Coordinators, Inclusive Excellence, and Diversity and Inclusion staff, company presidents, CEOs, partners, principals, deans and Chief Diversity Officers, students and retirees.
Educate. Activate. Advocate.
Through the years we have developed an array of services that have grown in number, quality and excellence to focus on timeliness and relevance:
AAAED's Professional Development and Training Institute (PDTI)

The Fund for Leadership, Equity, Access and Diversity (LEAD Fund) to sponsor and conduct research.

Liaison with federal, state and local agencies involved with compliance regulations and oversight.

Investigations, including title IX for educational institutions, ADA, VEVRAA, the relevant employment legal landscape, diversity management, best practices in workforce recruitment and retention.

Updates on legislation and court actions.

Communication with the news media, the courts and state and local governments where necessary to educate about our work and our perspectives on civil rights compliance and policy issues.
Learn about AAAED's alliance with the Department of Labor's Office of Disability Employment Policy (ODEP)

See our letter in support for Judge Ketanji Brown Jackson's nomination to the Supreme Court