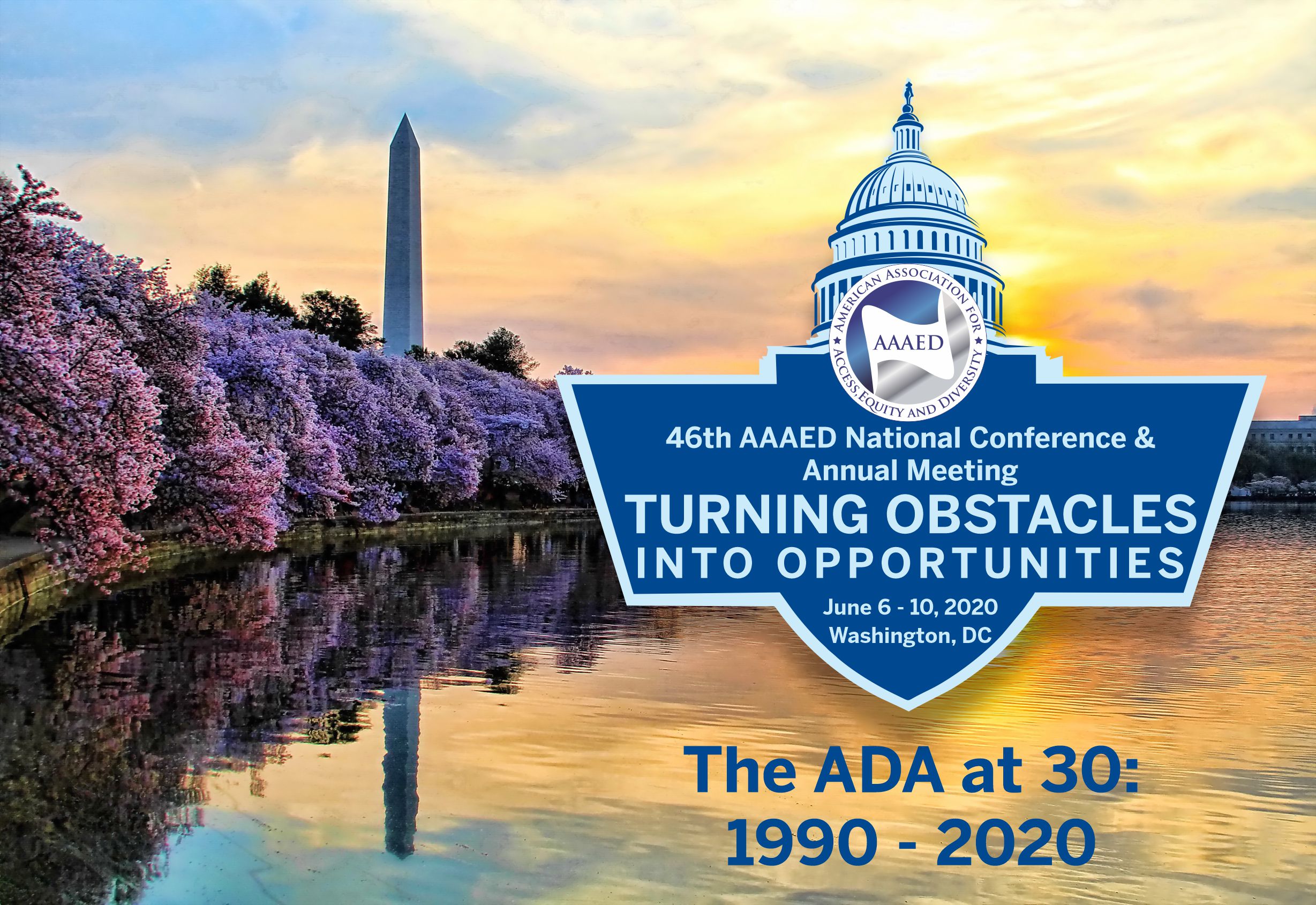 Why Exhibit?
You get a unique opportunity to gain exposure with key customer audiences. Being an exhibitor is one of the most cost-effective ways to meet face-to-face with top Human Resource and Affirmative Action executives.

You'll have a chance to:
Launch new products and services
Collect high-quality sales leads
Build brand awareness
Cultivate customer relationship
Benefits of being an exhibitor:
Access to over 200 professionals in the Equal Opportunity profession.
Booth price includes and conference registration, a significant value.
Smaller more intimate floorplan, with exhibits located in a very high traffic area outside the main conference room.
Continental breakfast, and at least two daily breaks are served in the exhibit area, agenda designed to keep all the attendees near the exhibits.
First night reception is held in the exhibit hall where the main focus is on the vendor booths.
Exhibitor company names will scroll on the big screen in the general session throughout the event.
Exhibitor names and websites will be listed in conference program.
Benefits of being an exhibitor:
All 8 x 10 exhibit spaces come with skirted table, two chairs, and personalized sign at a price of $2,495, for one exhibitor.
Additional exhibitors: $500 (excludes ticketed events). For two or more exhibitor staff to attend the entire event, exhibitor must pay the conference member or nonmember rate.
Government Exhibitors: $500 per day. First exhibitor may attend all except ticketed events. To attend the entire conference including ticketed events, exhibitor must pay the regular conference member or nonmember rate.
Small Business Vendors (clothes, jewelry, accessories and other personal items): $300 per day. Exhibit only. To attend the entire conference, exhibitor must pay the regular conference rate.
For information and availability please contact Michael Wade at 602-787-4675 or mwade@perteam.com.
Conference Program Advertisement
Advertisements due April 17, 2020, in JPG or PDF format.
Full Page - $2,500
Half Page - $1,500
Quarter Page - $1,000
For more information, please email us at sponsorship2020@aaaed.org and mwade@perteam.com
ADVOCATE. EDUCATE. ACTIVATE.