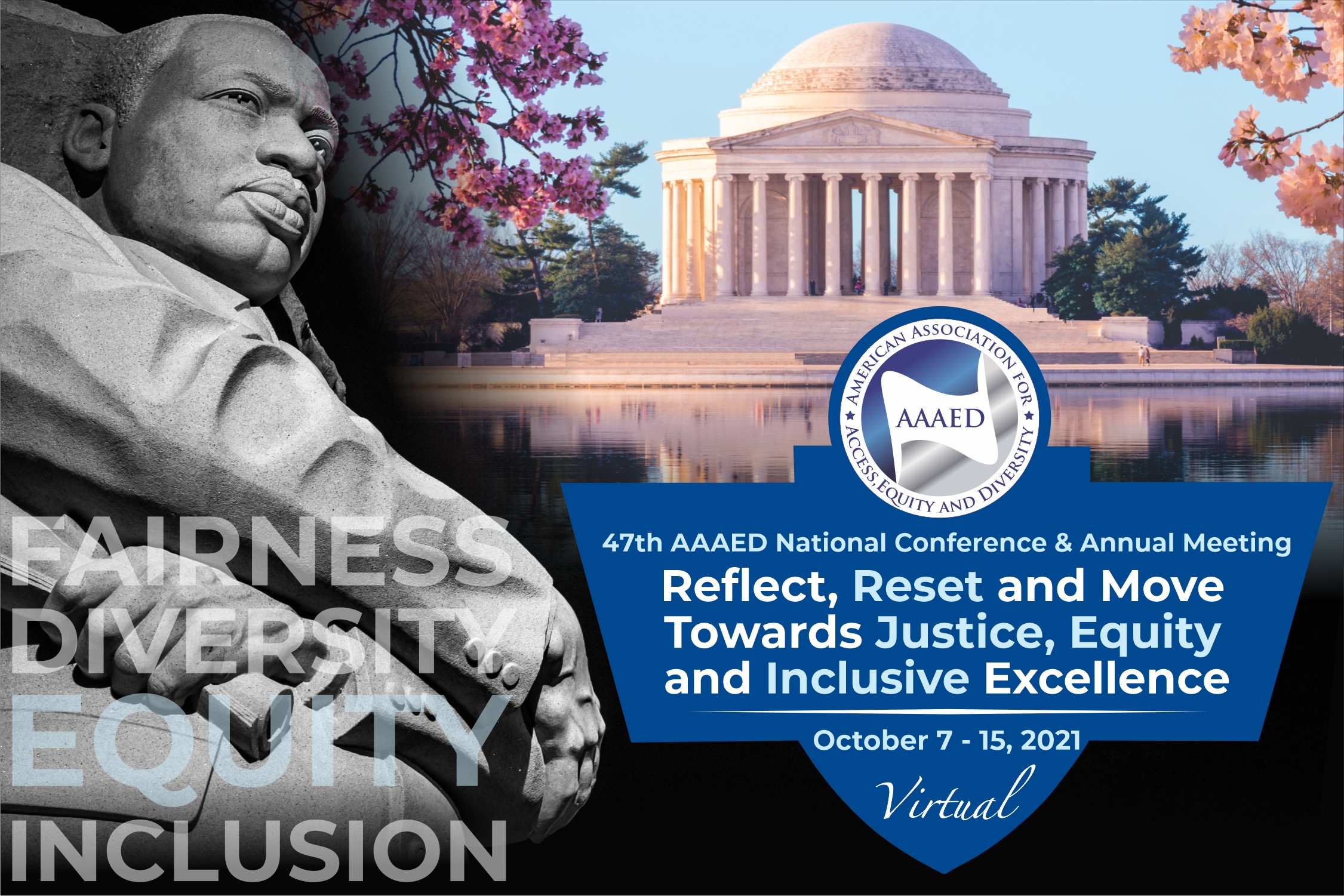 WHY BECOME A VIRTUAL EXHIBITOR??
As with an in-person conference, you have a unique opportunity to gain exposure with key customer audiences in your field of service and promotion. Being a virtual exhibitor provides you with one of the most cost-effective ways to meet face-to-face with even more Human Resources, diversity and Affirmative Action executives and practitioners. As a virtual exhibitor, you will also have direct access to professionals representing local, state, federal government agencies, private sector businesses, and higher education institutions. In addition, you will receive excellent exposure of your products and services while being recognized for your active support and community involvement.

You'll have a chance to:
Launch new products and services
Collect high-quality sales leads
Build brand awareness
Cultivate customer relationship
Benefits of being an exhibitor:
Access to over 200 professionals in the Equal Opportunity profession.
Virtual "Booth" price includes conference registration, a significant value.
Exhibitor company names will be displayed during the events
Exhibitor names and websites will be listed in the conference APP or e-program.
Any virtual exhibitor giveaways normally distributed at an exhibit booth can be mailed to registrants who click through the conference website to the sponsor's website.
In addition to exhibitor logos being displayed, virtual exhibitors may use videos as well.
A list of conference attendees
Benefits of being a VIRTUAL exhibitor:
No need to travel. Virtual attendees will learn about your products and services without your incurring travel or display costs.
Potential to reach far more viewers. Because the event is virtual, it is likely that many more people will be able to participate in the conference and see your products and services.
Multiple opportunities to be seen. Since this unique event includes plenary or conference activities along with more than sixteen discrete sessions (webinars, masterclasses and deeper dives), you can choose to display your information in a number of venues that extend from June through December 2020. Compare that with one in-person event over two to three days.
Pricing
Regular Exhibitors: $1000. A Regular Exhibitor receives the following benefits:

A Virtual "Booth" on the AAAED website
A 2 min. video shown during the conference program and on the AAAED website
Logo posted on AAAED website for one year with a link to the exhibitor's webpage
Listing in the AAAED conference e-book
Institutions for Higher Education: $500

Logo posted on AAAED website for one year with a link to the exhibitor's webpage
Listing in the AAAED conference e-book

Nonprofit Sponsors: $250
Listing in the AAAED conference e-book
For information and availability please contact AAAED at Program2021@aaaed.org
CONFERENCE ADVERTISEMENT DEADLINES
Advertisements included in the AAAED Conference Program E-Book are due August 1, 2021, in JPG or PDF format.
One-Quarter Page: $250
One-Half Page: $500
Full Page: $1,000
Please submit all inquiries and the Advertisement to: Program2021@aaaed.org. Tel: 202-349-9855.