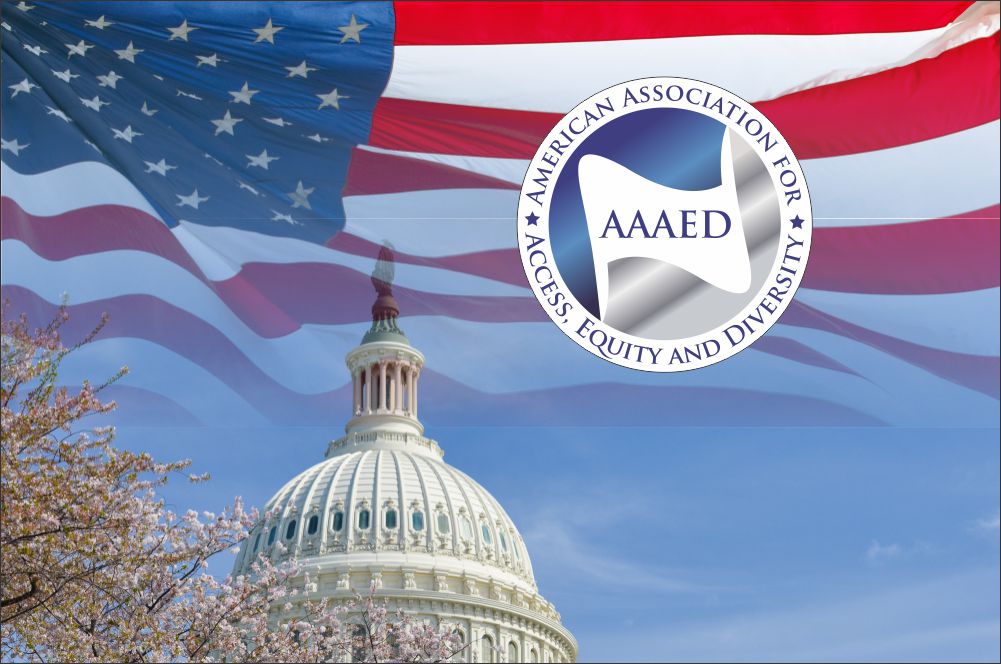 AAAED Leadership
The American Association for Access, Equity and Diversity is led by a Board of Directors consisting of officers, regional directors, committee chairs and At-Large committee members. The Immediate Past President serves for one year after his or her term has ended. The officers and regional directors are elected for a two-year term by the membership. Committee chairs serve during the term of the AAAED president.
AAAED also has an Executive Director who manages the day-to-day activities of the association and a Distinguished Scholar, among others.
Click here to "Meet our Leadership."
To volunteer to serve on AAAED committees, click here for the Volunteer Form.