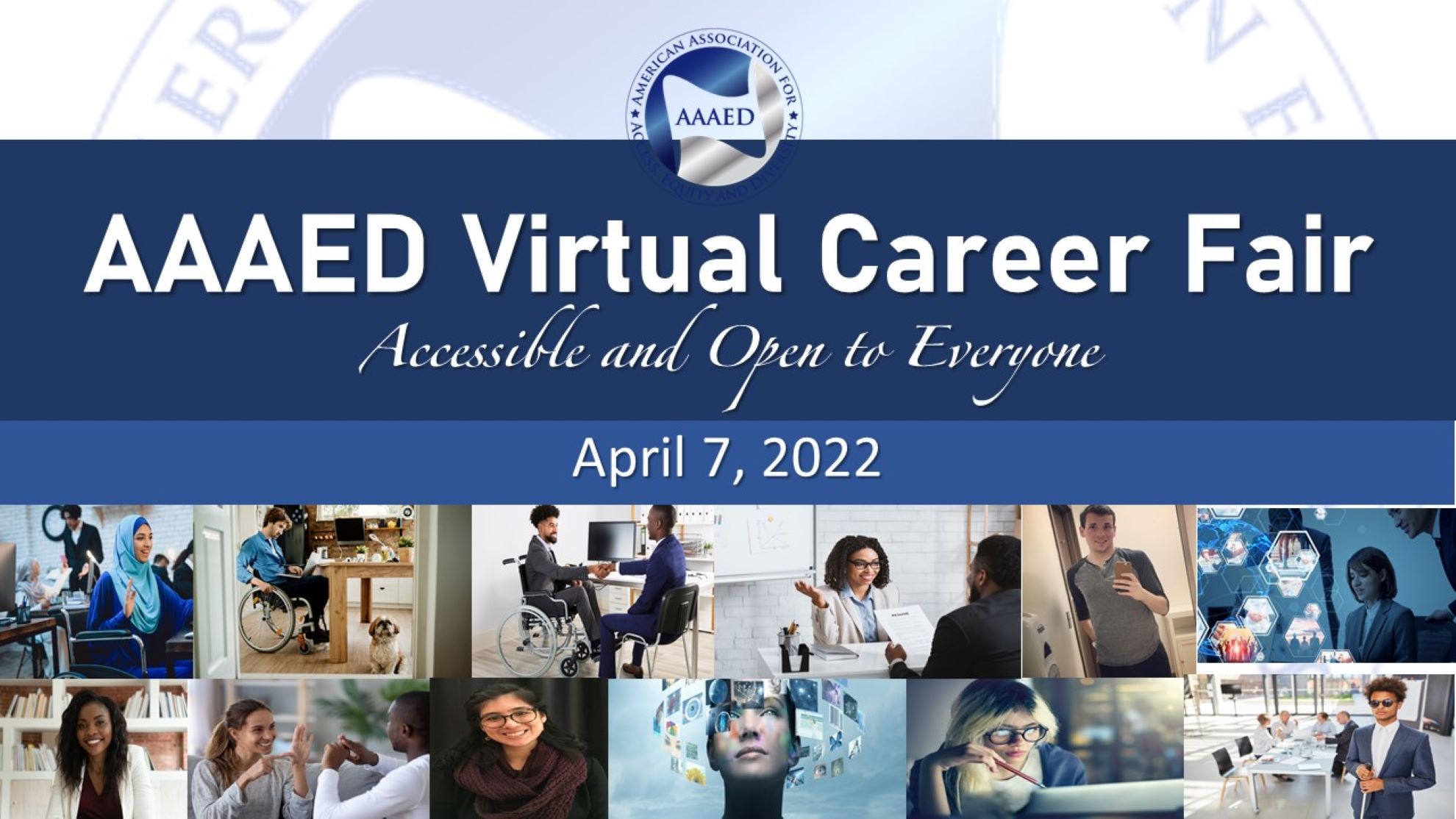 THANK YOU FOR JOINING AAAED'S FIRST VIRTUAL CAREER FAIR!
For the first time in AAAED's history, as part of the association's mission to promote diversity, AAAED launched a Virtual Career Fair intended to connect employers and job seekers from diverse backgrounds in an effort to pursue our mutual goal of promoting equal opportunity across the workplace, government, and universities.
AAAED was pleased to partner with ABILITY Corps' SCORE, powered by ABILITY Job Fair, a platform that specializes in providing accessible recruitment events to find talent for businesses, governments, and NGO's. Sign language interpreters were present at our Virtual Career Fair with other tools intended for accessibility. As many workplaces have transitioned to a remote environment over the last year, we were motivated to provide an event that gave employers a virtual face-to-face career fair experience, made possible with technology that still allows for real, human interactions between employers and job seekers.
To learn about AAAED's Career Fair's Online Platform: AAAED Career Fair by AbilityJobs
EMPLOYERS WHO ATTENDED!
For more information about the employers who participated visit:
EMPLOYERS AT AAAED'S CAREER FAIR
For questions about this event please contact us at: Careerfair21@aaaed.org