AAAED Professional Development & Institute Training (PDTI):
DIVERSITY, EQUITY AND INCLUSION MANAGEMENT PROGRAM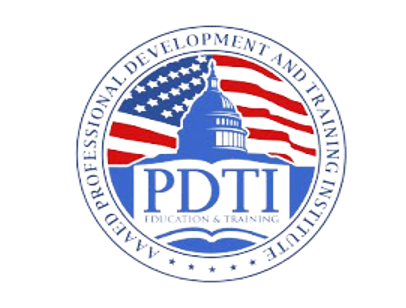 AAAED PDTI'S Diversity, Equity and Inclusion program is interactive and intensive 16-hour program with courses that provide participants with a thorough introduction to the field of Diversity Management, in theory and as applied, in the private industry and in higher education. This program is also intended to teach practitioners the fundamentals of designing diversity management programs and plans.
Who Would Benefit: Diversity officers, equity and diversity staff, Human Resources professionals, affirmative action/EEO Professionals, lawyers, consultants and others whose duties include promoting a diverse workforce and responding to the demands of increasingly diverse stakeholders, including employees, students and suppliers.
Key Topics include:
An Overview of Equal Employment Opportunity /Affirmative Action

Fundamentals of Diversity, Equity and Inclusion Management

Recruitment and Retention Strategies to Hire Diverse Faculty/Staff

Climate Surveys; Assessment and Evaluation of DEI programs and initiatives

Change Management; Leading High-Performance Teams

Employee Resource Groups: A Helpful & Creative Mechanism for Moving Beyond Diversity

Managing a Multi-Generational Workforce-

Utilizing Diversity Metrics and Data to Communicate DEI Priorities to your C-Suite Executives
In order to successfully receive certificate, participants are required to:
Complete the DE&I Coursework, including assessments given at the end of each class.

Complete DE&I Project Paper.
DE&I Project Paper Breakdown:
The project must focus on a current issue in DE&I happening at work at an institution, agency or company, or in private practice. It should demonstrate the application and integration of key concepts learned throughout the course.
The final DE&I Project Paper must be submitted by the last day of the course. The paper will be reviewed and graded. Participants must receive a grade of B or above in order to receive the Certificate in Diversity, Equity and Inclusion Management.
Price: $900.00 (There is a There is a 20 percent discount only applicable for AAAED members. Code: AAAAPDTI)
*Attendees will receive an AAAED/PDTI Certificate of Completion in Diversity Management
*Can be counted towards the Sr. CAAEP and CAAP recertification
Diversity, Equity and Inclusion Management Program … June 27 – July 17, 2023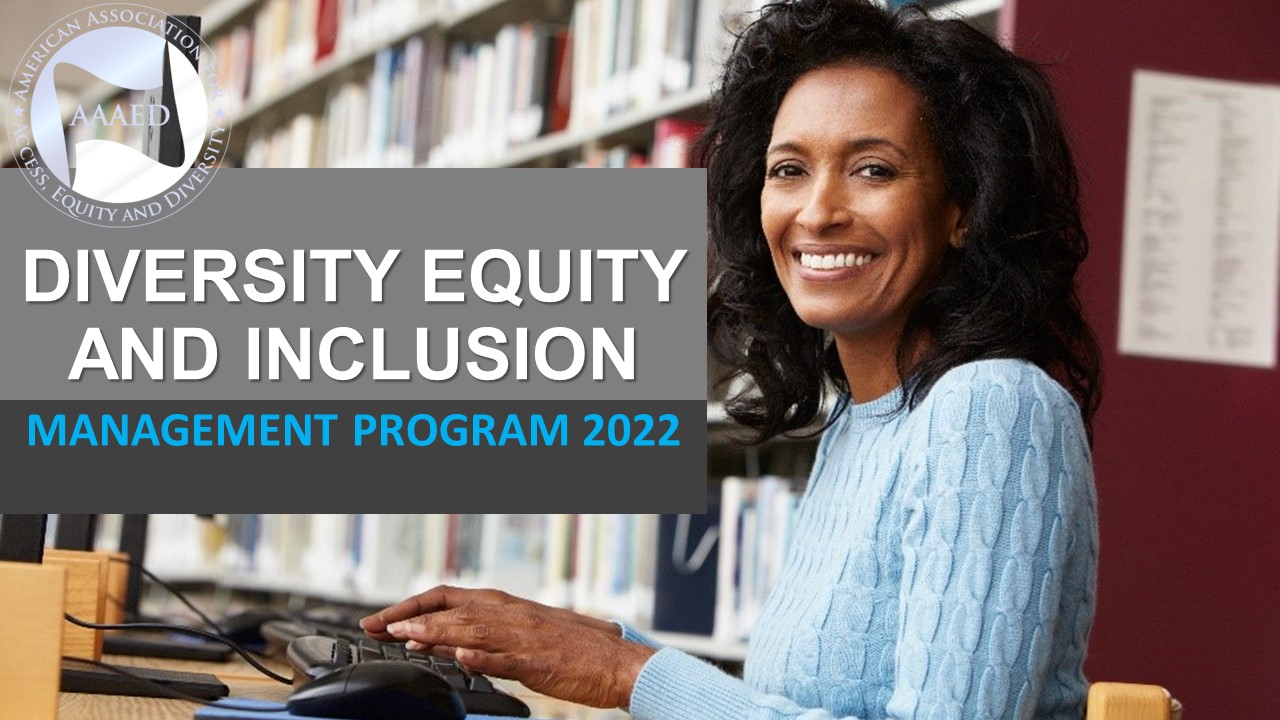 For more information or questions, please email pdti@aaaed.org. Tel: 202-349-9855.