AAAED Professional Development & Training Institute (PDTI):
NEW PROFESSIONALS ACADEMY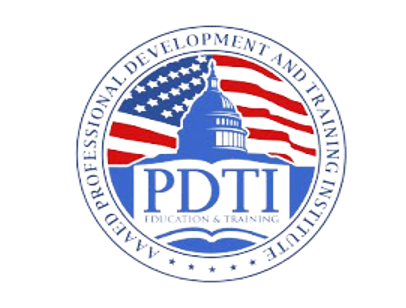 AAAED PDTI's New Professionals Academy (NPA) is designed to inspire and engage new AA/EEO and diversity professionals with one to three years of experience to achieve excellent work and career outcomes. The NPA is a highly interactive learning opportunity designed for novice level EEO/AA and diversity professionals to (1) draw on their first years of experience and learn from other peers and distinguished professionals to improve their industry knowledge and technical skills; and (2) work, share best practices, and network with other new professionals and colleagues.
This is a 16-hour interactive program that takes place two hours per day, twice a week (4 hours per week) for four weeks. Participants are required to complete the NPA coursework, including assessments given at the end of each class.
SCHEDULE:
January 17, 2023 (10 am - 12 pm ET)
January 19, 2023 (2 pm - 4 pm ET)
January 24, 2023 (10 am - 12 pm ET)
January 26, 2023 (2 pm - 4 pm ET)
January 31, 2023 (10 am - 12 pm ET)
February 2, 2023 (2 pm - 4 pm ET)
February 7, 2023 (10 am - 12 pm ET)
We encourage NPA participants to register and attend the conference for a more complete comprehensive experience where they will be able to meet experienced Equal Opportunity Professionals (EOPs) and distinguished colleagues and within the profession, and gain knowledge on career strategies.
NPA PROGRAM TOPICS INCLUDE:
Fundamentals of EEO/Affirmative Action/ Case Analysis

Building the Business for Diversity, Equity & Diversity

Conducting Investigations/Case Analysis

Handling Difficult Conversations; Conflict Resolution

Sexual Harassment/Harassment & Retaliation Prevention Education

AAP (Affirmative Action Planning) 101

Career Planning/Professional Development

End of term NPA Project Paper
APPLICATION PROCESS:
Applicants must submit an application, resume, a letter of support submitted by a current/former supervisor and/or mentor from their perspective institution.
Please wait to be accepted into the program before you register to pay your fee. NPA applications will be accepted on a rolling basis.
Price: $900.00 (There is a 30 percent discount only applicable to AAAED Members. Code: AAAAPDTI)
New Professionals Academy Application Download