AAAED Professional Development & Training Institute (PDTI):
NEW PROFESSIONALS ACADEMY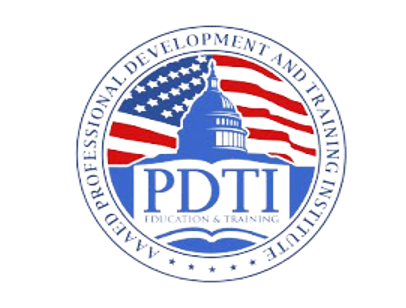 PDTI's New Professionals Academy (NPA) is designed for new EEO/AA and diversity professionals with 1-3 years of experience in the field who wish to expand their career development. The New Professionals Academy is an interactive program that will allow new professionals to:
1) Draw on their first years of experience to further develop skills.
2) Learn from distinguished professionals to improve their industry knowledge and technical skills.
3) Share best practices, work and network with other new professionals and colleagues.
NPA TOPICS INCLUDE:
Fundamentals of EEO/Affirmative Action/Case Analysis

Building the Business for Diversity, Equity & Diversity

Conducting Investigations/Case Analysis

Handling Difficult Conversations; Conflict Resolution

Sexual Harassment/Harassment & Retaliation Prevention Education

AAP (Affirmative Action Planning) 101

Career Planning/Professional Development
NPA PROGRAM EXPECTATIONS:
Participants are expected to attend an 2 hour online class (live) twice a week over the course of four weeks (this totals to 16 hours). Participants are also expected to complete assigned coursework, assessments given at the end of each class, and an end of term Project Paper. We also highly encourage participants to attend AAAED's Annual Conference where they will be able to interact with experienced equal opportunity professionals and other colleagues (More details on this year's conference will be provided during class).
APPLICATION PROCESS:
The NPA application process requires participants to be endorsed by the organization they work/volunteer for and a $1,050.00 enrollment fee, if accepted (AAAED Members receive a 20% discount). Applicants must submit the New Professionals Academy Form, a resume, and a letter of support from their supervisor to be considered. If you are unable to meet the letter of support requirement, contact PDTI Chair, Wanda Malden, for additional guidance at: pdtichair@aaaed.org.
Deadline: NPA Applications will be accepted on a rolling basis.
---
UPCOMING CLASS SCHEDULE: To be determined
Contact us for more information